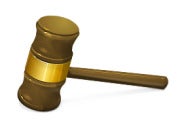 Nokia on Tuesday announced that it had reached a settlement with Apple on the two companies' patent licensing dispute. Under the terms of the settlement, Apple is required to make a one-time payment to Nokia, followed by ongoing royalties to be paid for the term of the agreement.
The sum of these payments and the nature of the non-financial aspects of the contract have not be disclosed by either company. Both Nokia and Apple have agreed to withdraw their respective complaints to the U.S. International Trade Commission.
In a press release put out by the company, Nokia CEO and president Stephen Elop said, "We are very pleased to have Apple join the growing number of Nokia licensees. This settlement demonstrates Nokia's industry leading patent portfolio and enables us to focus on further licensing opportunities in the mobile communications market."
Apple spokesman Alan Hely said the company is happy the dispute with Nokia is over, and that they can now get back to focusing on their respective businesses.
"Apple and Nokia have agreed to drop all of our current lawsuits and enter into a license covering some of each others' patents, but not the majority of the innovations that make the iPhone unique," Hely said.
Nokia first sued Apple in October 2009 for having violated ten of its patents by making non-licensed use of Nokia's technologies in various aspects of the iPhone. Apple responded to Nokia's suit a few months later, in December 2009, by launching its own countersuit against the company, alleging that the Finland-based company had violated thirteen of Apple's patents.
Since then, the two companies had been engaged in a fierce battle before the ITC, with Nokia filing another suit against Apple in May 2010 for infringing on five more of its patents with the iPad and iPhone. It was a series of legal filings by two tech industry heavyweights that intellectual property activist Florian Mueller described as "the most bitterly contested patent dispute that this industry has seen to date," but Nokia has finally emerged victorious.
However, Mueller goes on to suggest that this may ultimately end up being a win for both sides as Nokia, buoyed by its win against Apple—despite the latter's formidable patent portfolio—goes on to companies like Google, possibly inflicting more serious damage to Apple's competitors. For now though, it looks like Apple has some paying up to do.
[IDG News Service's Agam Shah contributed to this report.]