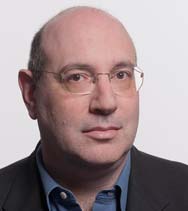 One of the most significant announcements that Apple made at its Worldwide Developers Conference was that iOS devices were going to have their cords cut. Up to now, users of the iPod touch, iPhone, and iPad have needed have needed to connect their new devices to a Mac or PC and then activate them via iTunes. But with the release of iOS 5 this fall, those devices can be used right out of the box, with no need for iTunes to be part of the experience.
Then there's Steve Jobs's comment that the Macintosh has now been demoted to "just another device" that's no longer the "hub of the consumer digital experience." Instead, the hub is data stored on the Internet, in "the cloud." What it all adds up to is this: Apple is pushing the Post-PC era forward in a big way, and there's going to be a lot of fallout.
In 1984, the Mac was groundbreaking. It was the first PC to be envisioned not as a personal computer per se, but rather as a computing appliance. While the Mac never quite became the appliance Apple had hoped it would be, iOS devices have filled that niche perfectly. Those devices have opened up the computing experience to a whole new class of user.
These are people who would never have thought of using any kind of personal computer, but are perfectly at home with the iOS experience. The idea that Apple can (and will) sell devices like iPad to homes and users who have no PCs is extremely important. Once again, Apple is challenging the fundamental premise of computer technology and pushing the computer even further toward being an appliance.
A few months back, I wrote a column about how Steve Jobs's statement about us living in a "post-PC world" didn't mean we were living in a world without PCs. I still fundamentally believe that's going to be the case.
Apple's announcement and vision, expressed by Jobs at WWDC, changes the equation as to what role the PC will play in the future, and how users will interact with their devices. With a new set of cloud-based services to allow application purchase history, management of music through an online service, and added synchronization among devices, Apple has united its ecosystem and its long-term vision into a coherent whole. While the Mac has been demoted, iOS has been promoted to a new level of prominence.
The removal of the requirement to connect to iTunes doesn't just mean that Apple can now sell iOS devices into households with no PC. It also means people have even less of a reason to turn to the PC for many day-to-day tasks. New features in iOS such as basic photo editing, a more robust mail and browsing experience, and seamless connection to the TV screen (via Apple TV) boost the versatility of these devices, which will lead to increased sales. Apple's message is clear: If one Apple device is good, two are better and three even more so.
The one area where Apple has lagged the market has been with cloud services. As Steve Jobs remarked, "You might ask, 'Why should I believe them? They're the ones that brought me MobileMe.'" With the new iCloud offering tied directly into both the iOS and Mac platforms, Apple has showed how iOS is no longer just for devices that are PC companions. Rather, it's a computing platform that stands alone… but is also integrated into a larger vision.
As users begin to embrace this notion of ubiquitous computing, with their content and apps moving seamlessly from device to device, place to place, and screen to screen, Apple will have the opportunity to truly set the stage for the next generation of computing: interconnected consumer social interaction. Leading us, inevitably, to a truly post-PC world: A world where the PC is no longer required or in many cases, even needed.
[Michael Gartenberg is an analyst and long-time Mac user who covers the world of the interconnected consumer for Gartner. The opinions expressed are his own.]