Lion is coming in July to a Mac App Store near you. And because we just can't wait for it to be king, we've provided some information about just what you can expect when the big cat makes its big debut. We've already covered five things your Mac will be able to do; now, let's take a look at some of the new features you'll notice in your Apple applications.
1. Create signatures and sign documents in Preview
Try as we might, we can't seem to kick the habit of faxing documents: Like it or not, technology's least-glamorous mailing system still has a few tricks companies, rental agencies, and banks prefer over the computer—signing documents, for example. If Apple has its way, though, using a fax machine to send your signature may soon be going the way of the dodo, thanks to a new built-in option in Preview.
OS X's built-in PDF annotation and reader software gains a Signature Capture option that allows you to virtually scan in signatures using your iSight camera; the signatures are then vectorized and placed in Preview's Signature annotation option, where you can drop them in on any form you like and resize them accordingly.
2. Follow the full conversation in Mail
Mail has gotten a huge overhaul in Lion—so much so that Apple even highlighted during this month's Worldwide Developer Conference keynote as one of the OS update's ten biggest new features. Inside the revamped application, there's plenty to love, but one feature in particular may come as a stand-out for Gmail browser holdouts: viewing related conversations.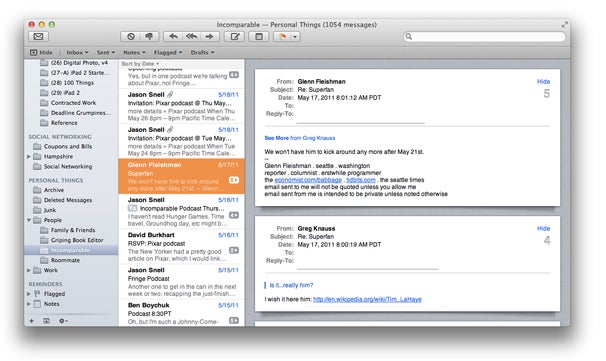 Mail in Lion offers conversation view by default, allowing you to track replies within any given thread, but if you're the type who likes to keep your email organized, you'll find that once you sort a letter out of your inbox, you'll lose it in the chain. No longer: Enable a checkbox in Lion, and any email threads you look at will contain all messages, no matter their location in Mail. This even includes your Sent folder, so you can see your own replies in a given thread.
3. Make your Mac a photo booth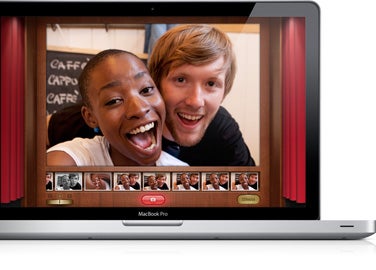 Briefly demonstrated on-stage at the WWDC keynote, Apple's Photo Booth application has received a couple of neat new animation effects—like Dizzy, which displays a motion-tracking group of cartoon birds flying around the top of your skull, or Lovestruck, which emanates a series of floating hearts from your person—but the biggest change has been the addition of full-screen mode.
Now, for Lion, several Apple apps have received the full-screen treatment, like Safari, Mail, Preview, and iCal, but Photo Booth's full-screen mode takes things one step farther, skinning the entire window to resemble a carnival picture booth, with shimmery red curtains and all. You can adjust the type of image—still, four-shot, or video—via a virtual dial, and use gestures to switch between effects.
4. Do more with video in QuickTime
QuickTime Pro was a longtime favorite for video geeks, offering advanced codecs, video manipulation and rotation, and all sorts of extra plug-in goodies. However, the "Pro" version was retired when QuickTime Player 10 came out, vacant of most of the tricks and tweaks users had come to love. QuickTime in Lion regains some of QuickTime Pro's power, offering users the ability to merge clips, rotate them, and export audio only.
In addition, QuickTime adds a couple of new features for screen recording fans: You can now specify a particular section of your screen you'd like to record, and even show clicks, spotlighting the mouse pointer whenever you select something on the screen.
5. Share your screen with others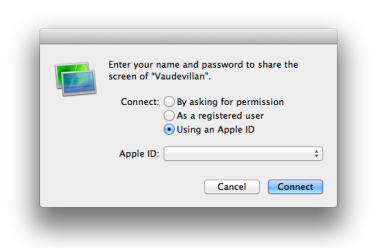 Though the Screen Sharing application has been around since the 2007 Leopard update, it becomes even more powerful in Lion. If your remote computer has multiple user accounts, you can now log in remotely from one account while someone else, logged into their own user account, continues to use the Mac in-house. You won't disturb their interactions; they won't notice yours. If you don't have a user account for that computer, you now have the option of logging in with your Apple ID; the person on the other end can authorize you for access, and you'll be able to connect to the remote desktop as if you were using a local user account.
Working with someone else remotely and want a demonstration? You can turn on Observe Only mode, which allows you to watch any actions happening on the remote computer without interfering. Screen Sharing has a customizable toolbar, as well, for easy access to switching from Observe to Control mode, or for sending the application into fullscreen mode.
[Serenity Caldwell is a staff editor for Macworld, and she's working on her roar.]