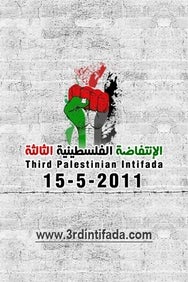 Apple has pulled the ThirdIntifada app from the App Store. The free app, which first hit the App Store on June 15, presented information on upcoming Palestinian protests and activities, including events that called for acts of violence against Israel.
On June 21, Israel's Public Diplomacy and Diaspora Minister Yuli Edelstein issued a letter to Apple CEO Steve Jobs, asking him to remove the app. "I believe Apple, as a pioneering and progressive company, places the values of liberty, freedom of expression and creativity as a guiding light," Edelstein wrote. "Also, as a leader in its area, I am convinced that you are aware of this type of application's ability to unite many toward an objective that could be disastrous." Later that day, The Simon Weisenthal Center—a group focused on eliminating anti-Semitism—echoed Edelstein's objections.
Edelstein added that Apple should keep the App Store full of entertaining and informative apps, not apps that serve as an "incitement to violence."
Starting late Wednesday, attempts to load the ThirdIntifada app in iTunes generated an error message. The New York Times quoted an Apple spokesman as saying, "We removed this app from the App Store because it violates the developer guidelines by being offensive to large groups of people."
When you purchase through links in our articles, we may earn a small commission. This doesn't affect our editorial independence.