Telltale's entire Tales of Monkey Island (or Monkey Island Tales HD as it appears to have been rebranded) is finally available for the iPad. Episodes Three, Four, and Five landed on the App Store Thursday.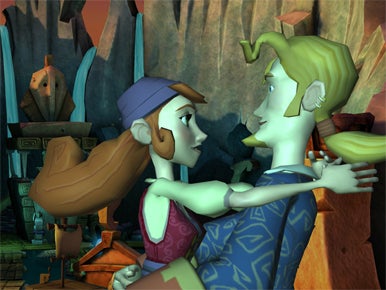 Not only that, but the first episode, which debuted last December, is available for free until July 22.
The remaining four episodes are also available for $7 each.
Tales of Monkey Island joins Telltale's other App Store titles—Back to the Future, Puzzle Agent, Sam & Max: The Penal Zone and Wallace & Gromit: The Last Resort—for those looking for further episodic doses of point-and-click (or should that be point-and-tap?) puzzling.
When you purchase through links in our articles, we may earn a small commission. This doesn't affect our editorial independence.