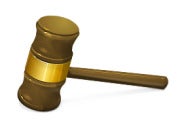 The United States International Trade Commission on Thursday gave itself a one-week extension to publish the results of its investigation into a case involving Kodak, Apple, and RIM. The ongoing case, whose ruling was originally due at 5 p.m. on Thursday, focuses on the display of camera phone image previews.
Kodak claims that it holds a patent on such camera previews. Apple and RIM, unsurprisingly, disagree that they're violating any such patents. The ITC's Notice of Extension in the matter—officially titled "Certain Mobile Telephones And Wireless Communication Devices Featuring Digital Cameras, And Components Thereof"—could mean simply that the commission needs more time, but it may instead imply that the ITC believes that the parties are edging closer to a settlement.
Forbes reports that ITC rulings "often result in swift payment deals." Some analysts have suggested that a Kodak win in this case could lead to a one billion dollar settlement.
Apple recently settled a patent infringement dispute with Nokia that had also come before the ITC, which led to Cupertino paying the Finland-based company to license its intellectual property.