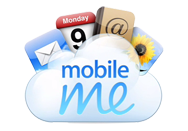 iWeb publishing, MobileMe Gallery, and iDisk will all disappear as the company sunsets its current online service in favor of iCloud, according to a new MobileMe transition guide Apple published on Friday.
The existing features won't disappear immediately, though: Apple says that it will continue to host MobileMe websites and Galleries and keep iDisk operational through June 30, 2012. If you haven't been keeping your photos on your Mac, Apple provides a document that explains how to download copies of your photos and movies, either via the Web or through iPhoto or Aperture; other documents detail how to move your iWeb site from MobileMe to another Web host and copy files from your iDisk onto your Mac.
The company's FAQ also says that iCloud Mail, Contacts, Calendar, and Find My iPhone services will all be accessible on the Web, via icloud.com, "this fall," which should settle the ongoing debate about whether or not Apple is foregoing Web interfaces. And Apple officially confirmed that iCloud users will be able to purchase more storage should their needs exceed the 5GB that the company provides for free; that information had previously been hinted at in beta builds of iOS 5, but not explicitly mentioned by Apple.
Other MobileMe services—including syncing of Mac Dashboard widgets, keychains, Dock items, and System Preferences—will not be part of iCloud, Apple says. Those syncing services will stop working as soon you migrate from MobileMe to iCloud. In addition, Apple says that while MobileMe members can no longer upgrade to a Family Pack or buy additional MobileMe storage, Family Pack members will be able to transition their accounts to iCloud individually, as long as it's done before June 30, 2012.
The document also reaffirms details we already knew about, regarding iCloud storage, MobileMe refunds, and the free MobileMe extension through that June 30, 2012 date.
Updated at 13:52 PT with more details on storage and MobileMe Family Pack accounts.