Cloud Engines, the maker of Pogoplug "personal cloud" computing hardware, is adding software to its product lineup—this week announcing new and updated programs for computers and mobile devices.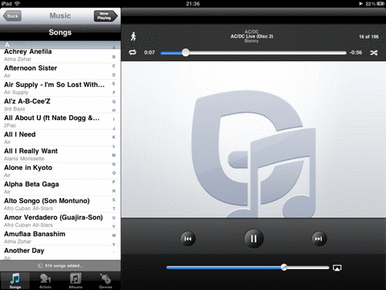 The Pogoplug desktop application launched Wednesday. The program lets users store their photo, video, and document libraries on their own computers, but access them from anywhere using an online OneView account—even if those libraries are spread across multiple devices and hard drives. Pogoplug's iOS app has been updated to enable access to the new OneView account as well.
Cloud Engines's software announcement comes during a rough month for the company's hardware business. It recalled its brand new line of Pogoplug Video units in mid-June after receiving two reports of the device emitting smoke and, possibly, flame.
Meanwhile, the cloud computing market is also growing more competitive, with Apple earlier this month announcing its new iCloud service that lets customers store documents, photos, and music online for free.
But Pogoplug CEO Daniel Putterman has asserted that Apple's new offering should help his business, drawing more customers into cloud computing. And the new software products don't appear to represent a major shift in strategy for the previously hardware-driven company— Putterman's announced strategy has been to let customers store their data on their own devices (instead of relying on third-party data centers) while getting the access-anywhere benefits of the cloud.
The Pogoplug desktop software costs $29 and is compatible with Macs running OS X 10.6 or later. The Pogoplug mobile app is free, and compatible with devices running iOS 4.2.1 or later.