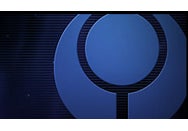 If you've been paying attention to Bungie the last couple of weeks, the game maker apparently has a few big things in the works for its 20th anniversary. But one of those things isn't even entirely Bungie's doing: a new port of its 1994 first-person shooter, Marathon, for the iPad.
The port is being handled by Daniel Blezek, a lone programmer, and is based on the original Marathon source code, which was released more than a decade ago. Given that, the big challenges for Blezek were to simply get the game compiled and running well on iOS, as well as adapting the game for touch controls. And since a lot of action games on iPad use dual-thumb controls, it's not the easiest thing to retrofit onto an old computer game, but Blezek believes he found "reasonable setup" thanks to help from beta testers.
The biggest question might be, is Marathon still worth your time? After all, it's an FPS from another age, when games weren't as pretty or as easy to use. If the iPad version really does control well enough, though, then yes, Marathon is worth a go, whether you played it back in the day or just want an interactive history lesson.