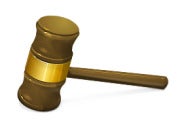 On Tuesday, Samsung filed a complaint with the United States International Trade Commission (ITC), naming Apple as the complaint's sole respondent. The complaint— number 337-2824—focuses on "Mobile Electronic Devices, Including Wireless Communication Devices, Portable Music and Data Processing Devices, and Tablet Computer."
According to patent law expert Florian Muller, the filing means that Samsung is seeking an import ban for the iPhone, iPad, and iPod. Should the ITC agree to investigate Samsung's complaint, it will render a decision within the next year and a half.
Apple's no stranger to the ITC. Nokia has filed multiple complaints against the Cupertino company, and Apple (along with RIM) is still awaiting resolution on a Kodak-filed complaint.
The relationship between Apple and Samsung has become increasingly frosty of late: Apple's suing Samsung, claiming that the company "has chosen to slavishly copy" the iPad; Samsung, in turn, sued Apple, alleging patent infringement. The companies have traded legal requests to get sneak peeks of each others' unreleased products. And now, reports suggest that Apple plans to stop relying on Samsung for the processors that power iOS devices. Cupertino also reportedly sources a large volume of two other key products from Samsung: NAND flash memory—the storage medium used in all its iOS devices—and the LCDs it uses in displays. While the long-term deals have continued in spite of the litigation, the potential of a significant change in the situation in the not too distant future may have Apple looking elsewhere.