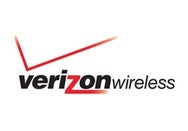 Later this week, Verizon iPhone customers won't have their AT&T counterparts to kick around anymore. Verizon has confirmed to Macworld that the company will be discontinuing its unlimited data plan option for new smartphone customers—including iPhone customers—as of Thursday, July 7. Last month, Verizon confirmed that the end was nigh for unlimited data plans, but didn't provide a date or any details; the alterations that came to light Tuesday were first reported by FierceWireless.
The change in plans has been a long-time coming; as far back as June 2010, Verizon floated the idea of switching to a tiered data plan. In doing so, it follows in the footsteps of AT&T, which initially offered only an unlimited data plan for the iPhone, but discontinued it for new customers last year in favor of two tiered options: 200MB for $15 per month and 2GB for $25 per month.
While existing Verizon smartphone customers can hold on to their unlimited data plans—even, Verizon confirms, if they upgrade to a new smartphone down the line—new customers will instead have a choice of three plans: 2GB for $30 per month, 5GB for $50 per month, or 10GB for $80 per month. In any case, overage will cost an additional $10 per gigabyte of data.
Verizon's personal hotspot offering, which lets customers share their smartphone's Internet connection with other devices, isn't affected by the change: It still costs an additional $20 per month for 2GB of tethered data.
These changes put the two U.S. iPhone carriers on similar footing, though with its 200MB plan, AT&T now has an undisputed hold on the low-end for casual smartphone users.
iPhone 4 32GB Black (CDMA, Verizon)
Price When Reviewed:
$549
iPhone 4 16GB Black (CDMA, Verizon)
Price When Reviewed:
$499