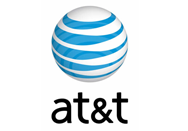 There's a heart-stopping moment while the iPhone is in the air before smacking down on the pavement as you mentally calculate how much this mishap might cost you. Fortunately, you may soon be able to avoid that sinking feeling altogether: As first reported by MacRumors, beginning on July 17, AT&T will be extending its Mobile Insurance program to cover all models of the iPhone as well.
For a premium of $5 per month on your AT&T bill, your smartphone (or other wireless device) is covered in cases of theft, loss, accidental damage (including liquid damage), and electrical failure, even after the expiration of the manufacturer's warranty. If any of these calamities should befall your iPhone, simply go online or give AT&T a call, toll-free, within 60 days and a replacement unit will show up within a day or two. (Remember, it's always a good idea to set up your iPhone with Apple's Find My iPhone service, so you can remotely wipe your phone in case of loss or theft.)
Of course, there are plenty of caveats to this offer. For one, there's a non-refundable deductible of either $50 or $125 on every claim; the charge depends on the "tier" of the device, and AT&T did not respond to a request for clarification as to which categories the iPhone 3GS and iPhone 4 fell into, though we'd wager $50 and $125 respectively.
In addition, AT&T will only process two claims from a customer within any consecutive 12-month period. Also note that your replacement unit may either be a new or "remanufactured" (read "refurbished") device, and you're not necessarily guaranteed to get the same color—or even the same device—as the one you lost, though the stated goal is to replace the damaged or lost device exactly. (Cue the angry hordes who get their broken iPhones replaced with a Droid—I guess it's a good incentive to keep your smartphone safe.)
In order to be eligible for Mobile Insurance, you need to sign up within 30 days of activating or upgrading your phone. However, you can cancel Mobile Insurance at anytime, at which point you'll get back a prorated refund.
Apple already offers one-year of free service to iPhone owners via AppleCare, which can be extended to two years for $69, though that doesn't cover accidental damage, loss, or theft. Third parties like SquareTrade have filled that gap with protection plans that cover pretty much everything.
AT&T's Mobile Insurance web page contains the full details on the program; be aware that the page hasn't yet been fully updated to reflect the iPhone's new eligibility.