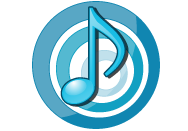 Apple's AirPlay feature makes it possible to send audio from iTunes to a number of different Apple devices. But what about getting the other audio on your Mac to play on those devices? Rogue Ameoba's Airfoil has long been the answer to that question, and last year, the music utility gained the ability to send audio from your Mac to iOS devices.
On Wednesday, Airfoil expanded its bag of tricks. The 4.5 update to the software now lets you stream audio from iOS devices to your Mac using the free Airfoil Speakers Mac app. Another notable new feature in Airfoil 4.5 lets you send audio from iTunes itself to other Macs.

The remote control options for version 4.5 now support Spotify, Rdio, and Radium. Users can pause, playback, or skip tracks when receiving audio from these newly added sources, as well as view album artwork and track titles. Previously, remote control was only available for iTunes, Pulsar, QuickTime Player, VLC, and RealPlayer.
And for people with an iHome or Bowers & Wilkins Zeppelin Air, Airfoil 4.5 has full support for sending audio to these and other certified third-party AirPlay devices. Beyond these bigger new features, the update includes preliminary Mac OS X Lion support and other small changes to increase program stability.
Airfoil for Mac 4.5 is available in Rogue Amoeba's online store for $25, with a free trial available. The 4.5 update is free if you already have Airfoil 4, and costs $10 if you have Airfoil 3. It requires Mac OS X 10.6.0 or later.