In many ways, I now find it more enjoyable to read magazines on the iPad than on paper. But publishers have yet to figure out exactly how to make the business side of iPad publishing work.
From Pages to Apps
You can subscribe to a slew of big-name magazines such as Esquire, Road & Track, Us Weekly, and The Economist, as well as to many lesser-known titles, through the free Zinio iPad app; Zinio offers an iPhone version, too. (Disclosure: Macworld is also offered via Zinio.)
For example, I stopped subscribing to Rolling Stone in print years ago. But I recently resubscribed to the magazine via Zinio and now read it on my iPad. I get an email message when a new issue is ready, and then I launch the app to download it and read it at my leisure.
In most cases, what you get from Zinio is essentially a PDF of a printed magazine, with a few perks. For example, you can tap links in a table of contents to jump to stories; you can call up those lists of contents—which show page thumbnails or story titles and descriptions—anytime. And there are Continued links that take you from one page to the next. If you want to do away with the distractions of the magazine layout, you can opt to read stories in a well-formatted text-only view. Some Zinio titles have been enhanced for computer and iPad use, with interactivity and better navigation. Otherwise, reading magazines through Zinio is like reading anything else on the iPad: You swipe between pages and pinch to zoom in on sections to make them larger and easier to read.
In addition to (or instead of) appearing via Zinio, many magazines now offer their own iPad apps. In these, the content (sometimes from the print edition, sometimes not) has been especially formatted for the tablet. Much of the time, the apps themselves are free, but you then purchase individual issues each month. The Outside+ Magazine app, for example, lets me buy issues for $4 apiece (starting with June 2011, after the company recently switched publishing platforms and launched a new app to go along with it). Those iPad issues are far better than their Zinio counterparts—so much so that I buy them even though my Zinio subscription to Outside has yet to run out. Like many magazines designed for the iPad, the Outside+ Magazine app lets you navigate stories and sections by swiping horizontally; you read individual items by swiping up and down.
Some publications, such as Virgin's Project Magazine, are iPad-only and didn't even exist before appearing on Apple's tablet. Project's $3 issues have features possible only on a tablet, such as video covers, interactive content with buttons to change the display, and more.
The Spin Play app, an iPad-based version of Spin magazine, goes further still: Each $2 issue (a yearly subscription is $8) includes the content of the magazine, plus news and reviews. But you also get more than 60 streaming songs and 30 streaming videos selected by Spin editors.
Business Models
While Zinio uses a traditional magazine subscription model, iPad magazine apps originally sold single issues. Then, in February, Apple launched its long-awaited App Store subscription model. Customers can sign up for the subscriptions via in-app purchases, which are automatically billed and renewed on their iTunes accounts.
For the first few months after Apple added a subscription option, the number of iPad magazines offering subscriptions was pretty small. Part of the problem has been Apple: The company takes 30 percent of any subscription sales and doesn't provide the kind of subscriber data publishers get from print subscriptions. And until recently, Apple barred publishers from charging more for a subscription on the iPad than they do elsewhere (selling the subscription on their own Website, say). In June, Apple updated its policies on in-app subscriptions, getting rid of that pricing restriction.
You'll now find iPad subscriptions for many magazines, including Wired, GQ, Elle, Popular Science, Popular Photography, Nylon, Golf Digest, Car and Driver, The New Yorker, and the aforementioned Spin. Also, newspapers have started coming to the iPad as subscription-based apps: The Wall Street Journal, the New York Times, and the San Francisco Chronicle, for example.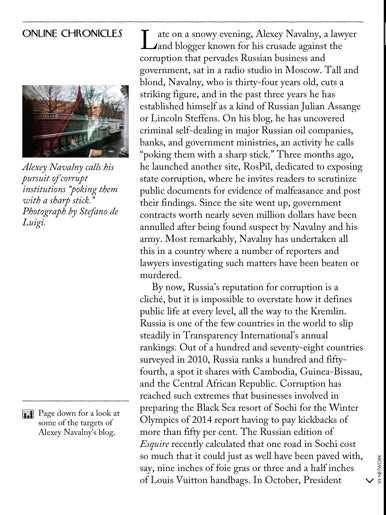 Hearst also recently made iPad subscriptions available for Popular Mechanics; Esquire; and O, The Oprah Magazine for $20 a year or $2 a month.
Publishers can also make iPad access free for print subscribers, and many of the titles listed above offer such an option. And then there are magazines that don't offer subscriptions but do give subscribers free access, such as some Time Inc. titles (including People, Fortune, and Time itself) do. Bloomberg Busisnessweek recently added both an iPad subscription option and free access for print subscribers. And The Economist gives print subscribers free access, and has a digital subscription that is sells outside of the app, but currently offers no in-app subscriptions.
Apple clearly expects big things from iPad subscriptions, and has built in a new feature to the next version of its mobile operating, iOS 5. The feature, dubbed Newsstand, will collect all of your subscription magazine and newspaper apps into one place, and will add an auto-downloaded ability that will fix one of the biggest problems with subscription content on the iPad right now—namely, that you have to manually download new issues. That means when you run out to catch the train in the morning, you'll always have the latest issue of whatever you subscribe to. Amazon, with its Kindle subscriptions, has been using this type of push model for a while with hardware Kindle devices, and it will be great to see Apple catch up in this regard.
Anyone familiar with Apple's iBooks application will definitely see similarities in Newsstand, which will arrange your publications on a shelf just like you'd see at your local bookstore (assuming you still have a local bookstore, that is). One notable difference: The icon for each publication will be the cover of the current issue, and the software will indicate when a new issue has been downloaded to your device.
The iPad magazine business is changing rapidly. (It will likely have changed some more by the time you read this.) But at least it seems to be headed in a direction that's good for readers.