At a Glance
Expert's Rating
Pros
3.2-inch touchscreen with good UI
Fun shooting modes, including 240fps video capture
F2.0 lens with aperture priority mode
Very good image and video quality
Cons
Touchscreen menus add a few steps
Subpar battery life
Our Verdict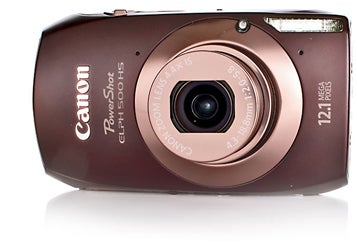 If the idea of an almost-all-touchscreen camera appeals to you, the Canon PowerShot Elph 500 HS ($300) is one of the best point-and-shoot options in that class. But it's becoming clear that touchscreen-operated cameras are a significantly different beast than traditional cameras with similar specs. Because of its touchscreen, this camera acts more like a phone than a more-traditional camera, and that brings its fair share of pros and cons.
The touch interface is well-implemented?the Auto mode and scene presets operate smoothly. However, the touch interface also has aperture- and shutter-priority modes (but no full manual controls), and adjusting settings in those modes isn't as hitch-free as it is when using analog controls. What's more, we've seen better touch-focus controls and options in competing cameras.
All the fancy touchscreen features also come at the expense of the camera's battery life, which is lacking. But beyond these shortcomings, this is a great little camera in terms of performance. Image and video quality are both strong suits, and the model's F2.0 lens and creative shooting modes make it a standout compact unit. When it comes down to it, it all depends on how much you like touchscreens.
Hardware and design
The 12-megapixel Canon PowerShot Elph 500 HS is one of a new breed of Canon point-and-shoots announced in early 2011: The "HS" designation refers to the camera's "High Sensitivity System" CMOS sensor, which the company claims enhances low-light shots and adds a few innovative shooting modes.
Despite that rejiggered naming convention, the Elph 500 HS is a lot like one of the better Canon point-and-shoots from the past year?the PowerShot SD4000 IS. Like the SD4000 IS, the Elph 500 HS has a bright F2.0 lens, aperture- and shutter-priority modes, creative in-camera offerings, and good image quality.
The Elph 500 HS builds on that foundation, adding a few significant extras to the SD4000 IS's list of specs: an ultra-wide-angle 24mm lens, a slightly larger optical zoom range (4.4X zoom; 24mm to 105mm), a bigger 3.2-inch LCD, and the aforementioned touchscreen controls for nearly every in-camera function.
Minus the control wheel and buttons on the back of the SD4000 IS, the Elph 500 HS also has a very similar body design, with contoured edges that make the Elph 500 HS a comfortable fit in the hand despite the lack of a raised handgrip, and it is slim but slightly large for a pocket camera, with a body measuring just under an inch deep, 2.2 inches tall, and about 4 inches wide.
Shooting modes and features
You get plenty of shooting modes in the PowerShot Elph 500 HS, which combines tried-and-true Canon in-camera options with a few brand-new selections.
New to the mix is a Handheld Night Scene mode, which acts like Sony's Handheld Twilight mode: It shoots several images in rapid-fire succession at different exposure levels, then combines them inside the camera for a well-exposed nighttime image without having to use a flash.
The Elph 500 HS also has a new Creative Light Effect mode that mimics the effect of using different aperture-blade shapes when shooting photos. For example, you can make twinkling lights in your image appear as stars, cross patterns, heart shapes, butterflies, and other effects by selecting shapes from an on-screen menu. However, it also blurs the rest of the shot, and it can be used effectively only in near-dark situations. (Click any sample image for a closer look.)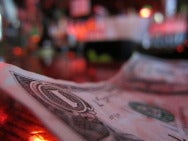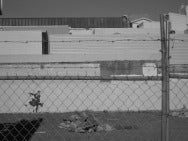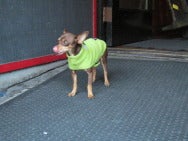 Notable holdovers from previous PowerShot models are the excellent Color Accent mode (which lets you isolate a single color in a black-and-white shot), Miniature Effect (which mimics the effects of a tilt-shift lens), a Super Slow Motion movie mode (it records 640 by 480 video at 120 frames per second or 320 by 240 video at 240 fps), and a few self-timer modes that let you use your face as a remote control (winking, smiling, or even just entering the frame fires the shutter).
More-traditional shooting modes include a high-speed burst mode that captures up to 8 shots per second at a reduced 3-megapixel resolution, a dedicated low-light mode for shooting in the dark without a flash, and scene selections that include Portrait, Fireworks, Kids & Pets, and Beach. The camera also records 1080p high-definition video at 24 frames per second; you're can use the Color Accent and Miniature Effect modes when shooting video, too.
Performance, image quality, and video quality
In our lab's subjective tests for photo and video quality, the PowerShot Elph 500 HS turned in an impressive overall performance. The camera earned a score of Very Good for exposure quality and lack of distortion, while color accuracy and image sharpness were both rated as Good. The Elph 500HS generated an overall imaging score of Very Good, with an aggregate image-quality score higher than that of the esteemed Canon PowerShot S95.
Click on any of the thumbnails below to see full-size versions of the test images used for our subjective evaluations; pressing the left and right buttons on your keyboard will scroll through all the images.
Battery life is probably the biggest drawback of this camera, as the Canon PowerShot Elph 500 HS is rated for just 180 shots per charge of its lithium ion battery. Since that's well short of the 300-plus shots you'll get out of most compact point-and-shoots, that big, beautiful touchscreen LCD appears to take a huge toll on battery juice.
The Elph 500 HS also shoots good-looking 1080p/24-fps video in .mov format, with a video-quality score on a par with that of the Canon PowerShot SX230 HS and the Nikon Coolpix S9100. Overall video quality was rated as Good, but the Canon PowerShot Elph 500 HS's video mode doesn't do the best job in low-light situations. Audio capture through its front-mounted stereo microphones also earned a score of Good.
You can view the test clips used for our subjective video tests below. Select 1080p from the drop-down menu in each player to see the highest-resolution footage.
Touchscreen interface
You can tell that Canon put a lot of work into the camera's touchscreen interface. It's significantly different than the interface found in most PowerShot cameras, which itself is practically the gold standard for point-and-shoot user interfaces. The touchscreen usually reacts well to finger presses, and the on-screen icons are large and well-labeled.
One slight hassle is the five "pages" of icons to scroll through in the on-screen menus?needed to accommodate the camera's 26 distinct shooting modes. However, that shouldn't slow you down much: What are usually the most common shooting modes (Aperture Priority, Shutter Priority, Portrait, Program Auto) are on the first page of icons, other useful modes (Low-Light, High-Speed Burst, and Handheld Night Scene) are on the second page, and Auto mode is accessible immediately via a top-mounted switch.
The touch interface is very responsive when it comes to tapping icons, but some navigation options that require scrolling are a bit slower on the uptake. For example, selecting an aperture value in Aperture Priority mode or choosing an option in the camera's vertically scrolling Function menu requires dragging your finger across the screen?just like turning a physical scrollwheel. It's not a big problem, but it may take a couple seconds longer to access some settings than it would with analog buttons.
You also don't always have access to the camera's Menu button, depending on the shooting mode you are in. An always-on "Function" button is in the lower left corner of the screen, and pressing it calls up a menu that lets you adjust image resolution, metering modes, macro/landscape range, and the like. But accessing the main menu for flash settings, stabilization modes, autofocus settings, and other nuts-and-bolts options requires diving a couple of levels deep in the touchscreen interface.
The camera's touch-to-focus controls it doesn't go the extra step of firing the shutter after the focus point has been locked. In some cases, the focus point also "floats" away a bit from the intended subject, and the touch-focus controls aren't available in the camera's movie mode. All in all, we've seen better-implemented and more far-reaching touch-focus capabilities on Panasonic's Lumix cameras, which continue to lead the pack in touchscreen focusing options.
In addition to your standard touchscreen-controlled menu navigation, the PowerShot Elph 500 HS also boasts a few gesture controls for navigating image and video playback. For example, you can swipe in an "L" shape to rotate images, start a slideshow, delete images, or start a customized action that you had previously set via the camera's playback menu.
Macworld buying advice
The Canon PowerShot Elph 500 HS is essentially a touchscreen-operated version of another very good Canon camera, the PowerShot SD4000 IS, with a few extras added. Thanks to its standout image quality, versatile shooting features, well-done UI, and bright F2.0 lens, it's an excellent choice for anyone seeking a touch-controlled compact camera. Because the touchscreen interface is such an integral part of this camera, it's a good idea to try the camera out before you buy it; it may be the perfect fit for your needs, but it may also leave you thirsting for physical controls. And if battery life is important to you, keep in mind that the PowerShot Elph 500 HS poops out pretty quickly.