For out latest Macworld photo contest, we're getting up close and personal. Really close. The theme for this contest is macro photography, and we want to see your best close-up photographs. You can use any camera you like for these images—a DSLR, point-and-shoot, smartphone, iPad, or iPod touch camera—as long as the image is captured at a close range.
To help you get started, we've whipped up a helpful how-to on taking great macro shots.
Macworld editors will judge the submissions and our favorite photos will be featured on Macworld.com in a gallery at the end of the month. Three winners will receive prizes: a Pentax WG-1 GPS camera (first place), a LensBaby Composer lens (second place, and a Wide Angle & Macro Lens Adapter from Photojojo (third place).
We will accept entries until the end of the day on Monday, July 25, 2011, so start snapping!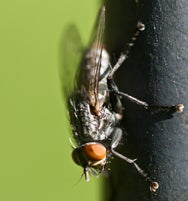 How to Enter: Send your image or a link to your image to contests@macworld.com with the subject line "Macworld Macro Photo Contest." In the body of the e-mail, include your full name and location and tell us a little about how you took the photo, what settings you used, and any story behind the image. Try to make sure your image files are 72 ppi, 1500 pixels on the longest side.
Judging: Photographs will be judged by our editors based on quality, composition, personality, and how well they take advantage of your camera's macro abilities. Image editing is allowed, but keep in mind that going overboard in Photoshop or piling on the hip filters doesn't automatically mean a better image. We want to see what you can do in-camera.
Rules: Only one image per person will be seen by the judges. If you enter multiple images we'll pick the one we think is the strongest. We are checking metadata, so please don't send any images with this information stripped out. The contest is limited to US residents only, though international submissions may be included in the final gallery as runners-up. You must be the photographer of an image and own all rights to that image to submit it. Read the full contest rules here.
Deadline: The deadline for entries is Monday, July 25, at midnight pacific time. Winning photographs and honorable mentions will be featured in a gallery on Macworld.com at the end of July. You retain all rights to your submitted images.
Prizes: Only three lucky winners will receive prizes, but our favorite runners-up will also be included in the final gallery on Macworld.com. (Click any prize image for a larger view.)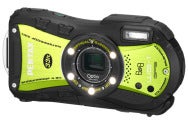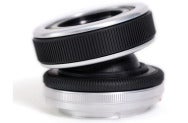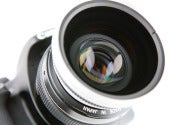 One first place winner will receive a Pentax Optio WG-1 GPS camera. The WG-1 is a rugged point-and-shoot camera for the outdoorsy types. What makes it especially cool for this contest is that it has a ring of five LED lights around the lens specifically for taking macro shots. The LED lights will illuminate a subject at short range without overpowering the scene or blowing it out, as traditional in-camera flashes can.
The second place winner will get the LensBaby Composer lens, a creative selective focus lens with a ball-and-socket design.
Rounding out the prizes is a nifty lens adapter from Photojojo that lets you shoot wide angle or macro shots with your existing lens.
UPDATE: This contest is now closed. Check out the gallery of winning images here!