LogMeIn has just updated its remote access app, Ignition, with an update that allows iOS device owners to copy videos and photos stored on their PCs and Macs directly to their iPad or iPhone—and vice versa—over the Internet without having to synch devices.
The version 2.1.299 update introduces more photo and video functionality, including the ability to wirelessly transfer photos and videos to and from an iPad, iPhone, iPod touch, remote PC or Mac. It's also possible to create new albums and folders on iOS devices and quickly email photos, videos, and other files from the iPad or iPhone to any PC or Mac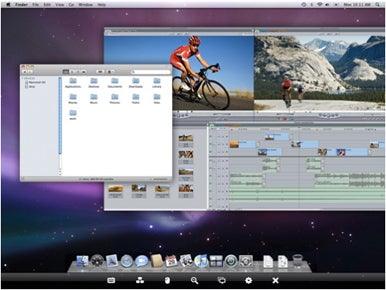 "iPad and iPhone users can now easily carry their photos and videos with them wherever they go, with the option of connecting to their entire collection, regardless of location," said Andrew Burton, LogMeIn's vice president of access and management. "Whether it's grabbing photos of the trip to Caribbean that never made it on to Facebook or that home video of the kids at the pool this summer, the new update to LogMeIn Ignition means never having to leave a video or photo behind. And for all of us that are on the go this summer, it offers a simple way to use an iPad to get a little freedom from the office while still having fun—a productivity app with an entertainment bonus."
The update is free to existing Ignition owners. It runs on iOS 3.0 or later.