If you've found yourself listening to your European friends gush about music-streaming service Spotify and wondered when you too might get a piece of the action, fret no longer: On Thursday, Spotify officially opened its doors to the U.S., although there is a catch.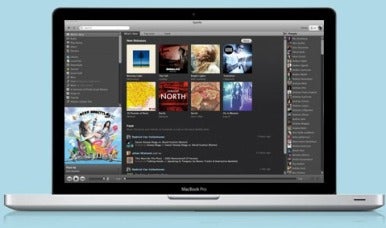 Like many other music streaming services, Spotify offers a huge library of tracks that you can listen to, drop into playlists, and share with your friends. The service boasts a library of "millions" of songs, accessible via a desktop app for Mac or PC and mobile apps available for most major smartphones.
Spotify's main attraction is that it offers a free, basic plan that's supported by ads, but the company's site doesn't spell out the exact terms of that deal. Assuming it follows the pattern of Spotify's offerings in Europe, that free service may allow you six months of full, free listening, after which you'll be limited to a certain number of hours per month as well as a limited number of times you can stream a specific track.
So in order to get the full Spotify experience, you'll need to hand over some cash. The service offers two tiers: a $5 per month Unlimited plan and a $10 per month Premium plan.
The former gets you unlimited listening, no ads, the ability to share tracks and playlists with your friends, the power to play and organize your own music files, and unlimited travel access. However, you won't get access to the smartphone app, Spotify's offline mode, better sound quality, or exclusive content—for those features you'll need to pony up for the Preimum plan.
If you want to sign up now, Spotify is slowly doling out invites, which you can request by entering your email address at Spotify's site. Or you can skip that rigmarole entirely, as long as you're willing to sign up for the Unlimited or Premium plans on the spot.