It comes but four times a year: Apple's quarterly earnings financial conference call. While Apple chief operating officer Tim Cook and chief financial officer Peter Oppenheimer will take to the phone on Tuesday, July 19 to serenade analysts and reporters to the sweet sounds of the company's balance sheet, those same analysts and reporters will be parsing every word for even the slightest clue to Apple's future plans and intentions.
Of course, if you want to follow the call as it happens, you can tune into Macworld's live coverage, right here at 2 p.m. Pacific/5 p.m. Eastern next Tuesday. If you prefer to avoid the firehose of numbers and financial jargon, we'll also have a review of the salient points updated as the call progresses.
Still, every good workout needs a warm-up, so as you prepare for next week's call, here's a look at what happened in the past quarter and what the Apple watchers will have their eyes on.
iPad 2: Electric Boogaloo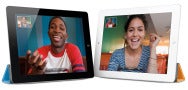 The iPad 2 launched in March, toward the end of the company's second fiscal quarter, and as such the 4.69 million iPad sales Apple reported during the quarter were split between the original iPad and the new model—a division that Apple declined to spell out. With the third-quarter figures belonging exclusively to the iPad 2, eyes will be on just how well the successor to Apple's category-defining tablet is performing.
To give it some context, Apple sold 3.27 million original iPads in its first full quarter of availability. Of course the situation is a little bit different than it was a year ago. For one thing, the tablet field is a lot more crowded than in 2010: The Motorola Xoom, RIM PlayBook, and HP TouchPad have all hit the streets, though none has yet proved to drum up the same kind of popularity as the iPad. Despite the increased competition, it would hardly be surprising to see iPad 2 sales topping the year ago quarter's sales of the original iPad.
No doubt analysts will try to suss out exactly what Apple has in mind for the third-generation of its tablet, which they'll try to divine in part from information about key components like flash memory and displays. As always, expect Apple to politely decline discussing anything that might shed light on forthcoming products.
Lion-O and the ThunderMacs
The Mac line has seen little in the way of changes in the past three months. The only model to receive an update was the iMac, which added faster processors and Apple's new high-speed Thunderbolt port. Granted, Thunderbolt peripherals have just started to trickle out, so they haven't exactly been driving adoption of the new models. But while laptops have been making up the better part of Apple's Mac sales in the past few years, it's possible that desktops will make up some ground in a quarter that saw no laptop updates. So, expect Apple to spend at least some time touting sales of the new iMacs.
But more importantly, those upgrades have merely whetted the appetite of analysts and consumers alike for updates to the rest of Apple's Mac line. New models of Mac minis, MacBooks, and MacBook Airs are all rumored to be in the pipeline for next week, and analysts may well try to tease out information about Apple's plans to spread Thunderbolt throughout its computer line.
On the software side, Apple has announced that Lion will ship in July, and with the new Mac OS update having reached the Golden Master stage at the beginning of the month, it would seem as though the release is imminent. But if Lion doesn't surface before the earnings release, analysts will have little information to dig into. One area that they might very well focus on, though, is the update's $30 price tag, and how it will figure into Apple's bottom line. (Short answer? Apple probably hopes Lion will help sell more Macs, so lowering the cost to entry is a good thing.)
iPhone 5 is alive?
If this were any of the last three years, Apple would be talking—or poised to talk about—a new iPhone. The company has traditionally revised its smartphone offering in the summer, but this year the company has remained mum on a new handset—unless you count the long-awaited white model finally released in April.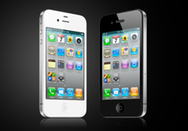 Of course, rumors about the iPhone 5—or, depending on who you ask, the iPhone 4S—haven't exactly been sparse, so analysts will be trying their darndest to get even the slimmest of details out of Apple executives by asking about everything from why the company chose not to release a phone this summer to what Apple is thinking about increased competition from Android. In particular, I'd bet that at least one analyst will ask about whether Apple's considered selling a lower-cost iPhone to capture the cheaper end of the market; in that case, expect Tim Cook to talk about selling the iPhone 3GS for $49.
Other hot areas for the iPhone may involve a discussion of 4G and expansion to further U.S. carriers. One thing I'd like to see brought up is Apple's decision to create its own messaging service in iOS 5—iMessage—and how that will affect the company's relationship with carriers, who make a tidy profit on providing their own messaging plans. But somehow, I think it may not make the cut.
The wild cards
Naturally, you can never predict everything that will come up during one of these conference calls; there's always the possibility for a curveball. But here are a couple relevant topics from the past three months that might rear their heads.
Apple's Final Cut Pro X ruffled some feathers in the professional video-editing sphere, and while the company will probably mention the new version somewhere in its talk, don't expect either analysts or Apple executives to spend a lot of time on what is still essentially a niche product.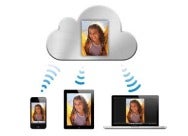 A topic that may garner more attention, though, is Apple's forthcoming iCloud service. Announced at last month's Worldwide Developer Conference, Apple's foray into cloud services has been the subject of much discussion, and it's yet another arena in which the company is going head-to-head with rivals like Amazon, Google, and Microsoft. Not to mention that as the successor to iTools, .Mac, and MobileMe, iCloud is the company's fourth attempt at creating a compelling online service; if nothing else, analysts may wonder what makes this time different from all the previous times.
By the numbers
Still, the headline news will be Apple's financial performance in the quarter. In April, CFO Peter Oppenheimer guided analysts to third quarter numbers of $23 billion in revenue with diluted earnings per share (EPS) of around $5.03. Apple's guidance is notoriously conservative, which explains why analysts' consensus is currently hovering around the higher revenue of $24.75 billion and EPS of $5.73. Either way, those numbers compare favorably to Apple's year-ago quarter, in which the company reported revenue of $15.7 billion with earnings of $3.51 per share. And, if previous experience holds true, it wouldn't be unexpected for Apple to top even analysts' best guesses.