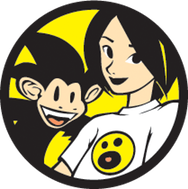 Lion has drawn a line in the sand for some older Mac applications, such as Quicken, by dropping support for running PowerPC applications via Rosetta. Now to that list you can add a number of games from Freeverse, which announced this week that it would be discontinuing several of its Mac titles.
Citing concerns that users would have a sub-par experience running the titles in Lion, Freeverse said it will no longer sell the games or update them for the new OS, though it will continue to support the titles on older versions of Mac OS X. The company also said it would be shutting down its GameSmith online service later this summer.
Included on the list of discontinued games are Airburst, Burning Monkey Casino, Burning Monkey Mahjong, Burning Monkey Puzzle Lab, Burning Monkey Solitaire, Enigma, Periscope, Squabble, ToySight, 3D Bridge, 3D Crazy 8s, Euchre Deluxe, Hearts Deluxe, Pitch-Setback, Spades Deluxe, CrossCards, and X-Words Deluxe.
While the lack of Rosetta may be a key factor in a decision like this, Freeverse also says it's put a greater focus on creating mobile titles.
[via The Loop]