These days it seems as though every time one legal issue gets dismissed, three more spring up in its place—it's like the Hydra of Greek myth got itself a law degree. I suppose if Hercules were around, he'd be wearing a $2000 Armani lion-skin and mucking out court rooms.
But he's not, so it's up to us to keep you apprised of all the legal wheelings and dealings that touch upon the world of Apple while we hold out for a hero.
To Affinity and beyond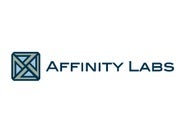 Our first contestant is Affinity Labs, who's bringing Apple to the table about audio technology. At stake are U.S. patents 7,634,228 and 7,778,595 which, as any fifth-grader knows, deal with a "Content Delivery System and Method" and a "Method for Managing Media" respectively.
What's so egregious here? Well, according to Affinity, Apple has violated the first of those patents by producing the iPod, iPod touch, and iPhone and the second by selling the iPhone alone. And it's done both despite having been told by Affinity that it's in violation. Imagine! The nerve!
Affinity has asked the courts to prevent further infringement and, you know, if it's not too much trouble, award monetary damages. The company's suit also names AAMP, a Florida-based car audio company, as a defendant.
If the name Affinity Labs sounds familiar, it's not that you have a bad case of "déjà sue"; Affinity previously sued Apple in March 2009 over two separate patents, which it claimed were violated by the App Store, the iTunes mobile app, and the process of transferring purchased digital music to an iPod via a computer. That case appears to still be pending in a Northern California District Court.
What a Lodsys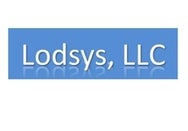 The litigious folks at intellectual-property firm Lodsys are back again. While the company isn't suing anybody else (yet), FOSS Patents's Florian Mueller notes that it has filed an opposition to Apple's previously-filed motion for an intervention in the case.
Besides being full of the kind of wrangling you'd expect, the objection also brings to light a couple of interesting points—notably, that Lodsys apparently doesn't have a full copy of its license with Apple; the company accuses Cupertino of deliberately withholding the full terms of the agreement.
But how could that be? After all, doesn't this whole thing revolve around the licensing terms? Both Mueller and intellectual property expert Patrick Igoe come to the same conclusion: Since Lodsys's patents were purchased from IP firm Intellectual Ventures, an existing confidentiality agreement with IV may allow (or require) Apple to keep the terms hush-hush—even from Lodsys—unless ordered by a court.
In addition, Lodsys appears to have engaged in some legal maneuvering to try and block Apple's motion to intervene. For example, Apple pointed out that the companies Lodsys targeted in its original suit were "small entities with limited resources." Lodsys has since amended its suit to include bigger companies such as Electronic Arts, Atari, and Rovio, allowing it to claim that Apple's argument is now invalid.
Unsurprisingly, this all boils down to more delays, as Apple will likely now try to defend its intent to intervene, which will in turn likely require a hearing. Meanwhile, the fates of several independent developers continue to hang in the balance.
It's pronounced "sthree"
Sometimes you win, and sometimes you lose. Apple got a little of both in a recent decision from the U.S. International Trade Commission, which ruled that the Mac OS infringes two patents held by a company called S3. In particular, the patents deal with texture compression in graphics chips. However, the ruling wasn't all bad news: Parts of those patents, along with two other patents S3 was alleging Apple had infringed, were deemed invalid.
The ITC's full six-member commission has to review Judge James Gildea's findings, but if it passes that hurdle, the organization can potentially prevent some Macs from being imported into the U.S. However, the iPad and iPhone are clear of any penalties because of the two invalidated patents. In addition, Macs that use Nvidia graphics cards—the MacBook, MacBook Air, and Mac mini—have also escaped, since the ruling declares them to have an implied license.
Also worth noting? Earlier this month, S3 got itself snapped up by none other than HTC, a move the Taiwan-based company made in order to bolster its own patent dispute with Apple. The $300 million deal is still in the process of being finalized, but it seems pretty clear this is just another move in the arms race portion of the patent war.
Franken-ly, my dear…
Senator Al Franken (D-MN) is speaking out against the proposed merger between rival cell-phone carriers AT&T and T-Mobile. In a lengthy letter to the Federal Communications Commission and Department of Justice, he urged the government agencies to deny the deal, stating that it would stifle competition, raise prices, potentially reduce jobs, and generally be a "bad thing." (We're reading between the lines on that last part.)
The two companies announced the $39 billion deal in March, though it still requires approval by the government before it can be finalized.
In his letter, Franken points to the long history of AT&T's control of the domestic telephone market, a monopoly that wasn't broken up until 1984, as well as other mergers and acquisitions that the government previously sought fit to block because of anticompetitive reasons.
However, his pleas may fall on deaf ears. Franken also campaigned vociferously against the Comcast/Universal merger, but that deal still won federal approval earlier this year. So perhaps it's time we all prepare ourselves for a future managed by increasingly giant corporations, who only have our best interests at heart—right?