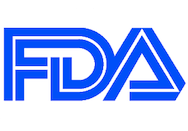 The Food and Drug Administration has proposed regulations for a narrow set of iOS apps, specifically targeted to the medical professional community.
While the FDA notes the rise of medical apps aimed at the consumer, the agency is not attempting to regulate those—it's still "buyer beware" if you want to download an alternative medicine app that recommends a strict diet of onions for your bunions. The FDA is concerning itself only with apps that either interface with medical equipment as a control device (much as you can use your iPhone to control your Apple TV), or that can be used to turn an iOS device into a regulated category of equipment used to view health data, such as X-ray results.
FDA policy advisor Bakul Patel states in the press release: "There are advantages to using medical apps, but consumers and health care professionals should have a balanced awareness of the benefits and risks." So just as you should be careful where on the Web you get your medical information, you should also bring along those grains of sodium chloride when shopping for iOS apps to help you make medical decisions.
The FDA regulation recommendation has been posted on the Web, and the agency has opened up a comment period before the regulation is enacted. The FDA is soliciting input from consumers, medical professionals, and iOS developers, but anyone is welcome to add their two cents to the public record.