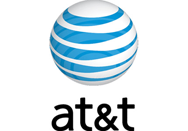 Confirming widespread rumors, AT&T announced late on Friday that it will begin throttling data throughput for heavy users of its unlimited smartphone data plans beginning on October 1.
According to AT&T, data throttling will affect only those smartphone customers on an unlimited data plan who fall into the top 5 percent of data consumption. Once users are counted among that number, their data speed will be reduced, but their overall capacity won't be touched—they can still consume as much data as they want, just at a slower speed.
The carrier isn't alone in that decision. In February, Verizon Wireless announced it too would throttle the top 5 percent of its smartphone data users. At the time, Verizon was offering unlimited data plans; earlier this month, it switched to a tiered model similar to AT&T.
An AT&T spokesman told Macworld that it isn't specifying a hard and fast data threshold that will signal the speed reduction—likely because data consumption patterns will shift from month to month. That seems to mean that the top 5 percent of smartphone customers in any given month will likely see their data speeds throttled, despite how much data they actually use. However, in its statement on the matter the carrier says it will provide notices and a grace period before imposing the speed reductions, and the customers will find their data speed returned to normal at the beginning of the subsequent billing period.
AT&T points to specific type of data most likely to trigger high levels of data consumption, such as streaming very large amounts of video and audio and transferring large files over the cellular network. The company suggests instead using Wi-Fi for these purposes, especially since its customers get free access to the company's network of 26,000 hotspots around the country.
Smartphone customers subscribed to one of AT&T's tiered data plans—the $15 per month 200MB plan and $25 per month 2GB plan—will not be affected by the data throttling. So if speed is the ultimate concern—and you don't mind paying for additional data capacity on your smartphone plan—AT&T suggests you can always switch to a tiered plan.
This isn't the first time AT&T has tried to get unlimited data customers to shift to its tiered data plans, which it introduced last summer. Prior to then, unlimited data was the norm for iPhone customers; upon tweaking its plan, AT&T also introduced the much-awaited ability to tether the iPhone's 3G connection to a laptop—but only for users of its tiered plans.
According to AT&T, the decision to throttle the heaviest data users is part of a plan to combat "a serious wireless spectrum crunch." Data throttling is only one part of the moves AT&T says it is making, with the company also investing money in building our its wireless network as well as trying to "acquire additional network capacity."
If you took that as a not-so-veiled reference to AT&T's attempt to buy rival carrier T-Mobile, well, AT&T's not exactly being shy about trying to drive the point home. The company concludes its announcement by saying that "Nothing short of completing the T-Mobile merger will provide additional spectrum capacity to address these near term challenges." It's a jab that's clearly intended to provide ammunition to help push the proposed merger through the government approval process.