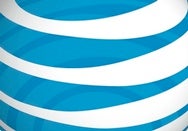 A proposed acquisition of T-Mobile USA by AT&T could provide significant benefits to U.S. consumers, according to a senior Republican member of the U.S. House of Representatives.
Representative Lamar Smith, a Texas Republican, has encouraged the U.S. Federal Communications Commission and the U.S. Department of Justice to "carefully weigh all the evidence," including the benefits of the proposed $39 billion deal, before deciding on whether to approve it.
Some other members of Congress have urged the two agencies to block the deal "based on the limited information provided in congressional hearings," Smith, the chairman of the House Judiciary Committee, wrote in a letter to the FCC and DOJ.
In July, Senator Herb Kohl, a Wisconsin Democrat and chairman of the Senate Judiciary Committee's antitrust subcommittee, called on the agencies to block the deal. A week ago, Senator Al Franken, a Minnesota Democrat, also wrote the agencies and voiced his opposition.
"This transaction is not in the public interest," Franken wrote. "If approved, it would result in greatly reduced competition, the potential loss of thousands of jobs, higher consumer prices, and less innovation in technology."
But Smith touted the potential benefits of the deal in his letter. The acquisition could allow AT&T to "substantially improve the quality and capacity of its broadband network, thereby creating jobs and spurring innovation," Smith wrote. The deal could also allow AT&T to use spectrum more efficiently, to expand its mobile broadband service to more parts of the U.S., and to provide better service to customers, Smith said.
The two agencies are reviewing the deal. Congress has no direct decision-making authority over the acquisition.