At a Glance
Expert's Rating
Pros
Excellent low-light photos
Manual aperture and shutter controls
Bright F1.8 lens
Great features for the price
Cons
No manual focus
No RAW shooting mode
Our Verdict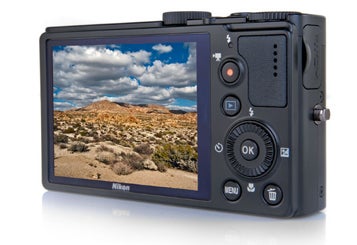 With just a few trade-offs, the Nikon Coolpix P300 ($330) is as close as a rival gets to the Canon PowerShot S95 in the realm of compact cameras with manual controls. Both cameras distinguish themselves from the pack by targeting discerning photographers looking for a pocketable complement to a DSLR—one that doesn't sacrifice much in terms of performance or features.
The Nikon Coolpix P300 is geared more toward the casual-photographer side of that user base, and it costs $70 less than the Canon PowerShot S95. It differs from the S95 in several ways, as it has no RAW shooting, no manual focus, a less-sturdy body, and no function ring like the one around the S95's lens. Despite all that, however, the Coolpix P300 outclasses its main competitor in some key areas, offering an F1.8 lens that excels in low light, a much faster burst mode, better battery life, sharper images, and nice in-camera editing tools.
Head to head, the PowerShot S95 scored a bit higher in our performance tests. For the price, however, the Coolpix P300 is an outstanding option, and it just might be a better buy for casual shooters who don't care about RAW mode or manual focus.
Hardware and design
The marquee feature in the 12-megapixel Nikon Coolpix P300 is its F1.8 lens, which is the widest aperture available in this camera's price range. The only point-and-shoot cameras we've seen with lenses that rival that fast lens are the Olympus XZ-1 and the Samsung TL500, both of which are significantly larger in size and cost far more money. The P300's optically stabilized 4.2X zoom lens reaches from an ultrawide-angle 24mm to 100mm telephoto; nothing huge, but it's well equipped for both sprawling vistas and intimate portraits.
The P300 has a boxy, classic-looking build, with a body that measures 2.3 inches tall, 4.1 inches wide, and 1.3 inches deep. While it is lightweight, the camera feels a bit hollow, as its metal-plated frame is plastic on the inside. Instead of a full-on handgrip, the P300 has a raised lip on its right front face and a textured, rubberized thumbgrip on its back.
You work with all of the controls via physical buttons and dials on the top and back of the camera. A mode dial on the top lets you select from full manual, aperture-priority, shutter-priority, Auto, program Auto, the scene mode menu, backlight-correction mode, and a handheld low-light mode. To the right of that dial is a slightly finicky on/off switch (typically you need to press it firmly or more than once for the camera to turn on), the shutter/zoom control, and an unmarked dial that lets you manually adjust shutter speeds and program Auto settings.
On the back are a dedicated video-record button, a playback button, a combination directional-pad/scrollwheel for menu navigation and manual settings, a menu button, and a delete button. In manual mode and aperture-priority mode, the scrollwheel controls aperture adjustments, and pressing the scrollwheel's top, left, right, and bottom edges doubles as one-touch access to flash controls, the self-timer, exposure compensation, and macro mode, respectively.
The P300 also offers a pop-up flash, which you flip up and down with a physical switch on the left side of the camera; in manual and program modes, you can set the intensity of the flash in 0.3 EV increments. The camera's HDMI-out port resides under a door on the left side, and the camera's A/V-out port, battery, and SD Card slot are tucked under a locking door on the bottom.
As we've come to appreciate on Nikon's other recent Coolpix cameras, menu navigation is straightforward. The menu text is clear and sharp on the P300's 3-inch-diagonal LCD screen, and manual controls are well labeled with icons that tell you which physical controls you should use to adjust them.
Shooting modes and features
In addition to those full manual controls over its F1.8 lens and shutter speeds, the Coolpix P300 offers an array of specialized scene modes, creative filters, and editing tools that optimize its output. The Night Landscape mode—which combines exposure-bracketed shots in-camera to bring out details in low-light shots—and the Backlight Correction mode are both directly accessible from the camera's mode dial.
As you may have guessed judging from that F1.8 lens, the Nikon Coolpix P300 is among the best pocket cameras we've seen in low-light situations. It gives you a couple of ways to capture low-light images without a flash—and you'll rarely need a flash, thanks to the camera's very bright lens. In Night Landscape mode, the P300 does a good job of brightening up the scene by using exposure-bracketed shots and boosting the ISO, and the resulting high-ISO images are admirably noise-free and color-accurate for a smaller-sensored camera. Color accuracy is even better when you use aperture-priority mode, which doesn't boost the ISO as much but still brightens up the scene nicely. See how those two shooting methods compare in the same scene by clicking the thumbnails below.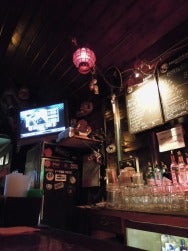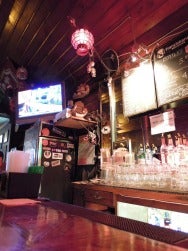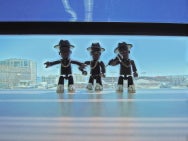 The Nikon Coolpix P300 has an 8-shots-per-second burst mode at full 12-megapixel resolution (you're limited to 7 shots in a row), as well as a 120-shots-per-second burst mode at a 1-megapixel resolution (you're limited to 60 consecutive shots at that setting). It's a nice extra to have for fast-action shooting, but the resulting images look a bit blurry if you move the camera at all during the continuous-shooting sequence.
Backlight correction mode lets you select between using the camera's flash to illuminate foreground details or using an exposure-bracketing HDR effect to highlight dark foreground areas. Unfortunately, both options have minor problems. Using the flash works well for portraits when you're about 5 feet away, but the flash is too powerful for macro subjects. On the other hand, when using HDR, you can dial in the intensity of the HDR effect in the menus, but most shots exhibit a strange "halo effect" around backlit subjects.
The P300's macro mode is good, but it falls short of the insane close-up capabilities of the Coolpix P500 and Coolpix S9100. You need to be a bit more than an inch away from your subject to capture a crisply focused macro shot—but when you do, the camera's F1.8 lens proves its ability to create extremely shallow depth-of-field effects.
One shortcoming for serious photographers is the P300's lack of true manual focus. However, you can manually set focus points using the P300's autofocus system to highlight foreground objects, background objects, and off-center, and it works well. You'll also find a motion-tracking autofocus option that lets you lock in on a moving object and keep it in focus as it moves around the frame.
Like a growing number of cameras, the P300 also has an Easy Panorama mode that allows you to create a 180- or 360-degree panoramic image simply by pressing the shutter button and panning the camera from side to side, as well as several digital filters that apply tilt-shift-like miniature effects, fish-eye-lens effects, and painting-like overlays to your images. Unlike many cameras, though, the P300 applies the creative filters to a copy of your image during playback, permitting you to save the original untouched image.
In addition to 1080p high-definition video capture at 30 frames per second, the P300 boasts a high-speed video mode that captures 640-by-480 standard-definition clips at 120 fps, letting you slow down fast action and play it back in dramatic superslow-motion.
Again taking after many other recent Nikon Coolpix cameras, the P300 also shines with its in-camera image-editing tools. In playback mode, you have access to a Quick Retouch option that boosts color saturation and contrast, a D-Lighting option that brightens up dark images, a crow's-feet-obliterating soft-skin effect, manual image rotation and cropping features, and the aforementioned creative filters.
Performance, image quality, and video quality
In our lab's subjective tests for image and video quality, the Nikon Coolpix P300 performed well, serving up above-average still images in Auto mode that exhibited outstanding sharpness for a point-and-shoot camera. The Coolpix P300 earned scores of Very Good for both image sharpness and lack of distortion, while on exposure quality and color accuracy it netted scores of Good.
Like many cameras these days, the P300 exaggerates the brightness of colors in Auto mode, with reds and oranges looking quite a bit more punchy than they do in the real world. Its flash is also a little too powerful in Auto mode (remember, though, that you can dial down its intensity in manual mode), making skin tones in our flash-exposure test looking more washed out than we would have liked.
You can view the full-size test images we used for our subjective evaluations by clicking the thumbnails below.
In our video tests, the 1080p-shooting P300 also performed well, but it's more of a middle-of-the-pack contender among video-capable point-and-shoots. Although it captures decent-looking 1080p footage in bright light, the sharpness and color accuracy are a bit off, and our test .mov clips taken in low-light conditions were far too dark for us to see what was going on at all. Overall, the P300 received a video quality score of Good—heavily swayed toward its abilities in well-lit situations. For the audio it captured through its top-mounted stereo microphones, it earned a more-impressive score of Very Good.
You can view the clips we used for our bright-light and low-light subjective tests below; select 1080p from the menu in each player to see the full-resolution footage.
Battery life also rated as decent, but just barely. At 240 shots per charge, it ekes into the Good range on our battery-life word-score scale, falling quite a bit short of the 300-plus shot counts we've seen from many point-and-shoot cameras.
Macworld buying advice
The Nikon Coolpix P300 is an excellent camera for its price. Its ultimate appeal boils down to how you answer two questions: How valuable are RAW mode and manual focus to you? How much does $70 mean to you? Next to the Canon PowerShot S95, the Nikon Coolpix P300 holds its own and compares favorably in notable areas: It offers better low-light image quality, a much faster burst mode (8 shots per second versus 1.9 shots per second at full resolution), a brighter lens, a little more optical zoom, better battery life, a great range of in-camera effects, and better image sharpness at a significantly lower price. The S95 asks $70 more for RAW mode, a sturdier build, great in-camera controls via its control ring, and better Auto exposure. In these economically challenging times, the Coolpix P300 is a true deal.