Game maker Blizzard still hasn't given a specific date, but indications seem to be that the beta test for Diablo III will be starting quite soon.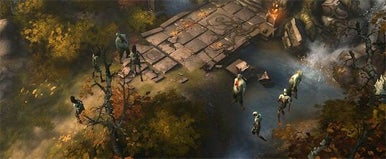 A tweet sent via all Blizzard-related accounts Thursday morning pointed people in the direction of this forum post over on Battle.net. The post recommends that everyone interested in participating in the Diablo III beta needs to run a copy of the updated Blizzard System Check application in order to update their beta profile.
If you're not already signed up for Blizzard's beta program, all you need to do is sign in to your Battle.net account and visit the beta profile page. You'll be prompted to download the System Check application for PC or Mac and agree to the beta test opt-in legal mumbojumbo. System Check will then take a peep at your video card, processor, hard drive space, RAM and Internet connection speed.
Blizzard hasn't yet announced a date when the beta will be starting, but the fact that it is actively encouraging people to update their profiles suggests the beginning might not be that far off. So if you're interested in helping test Diablo III before its release, get yourself signed up now.