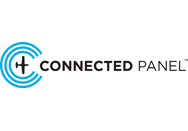 If your love of both iPads and airplanes isn't satisfied by Flight Control HD alone, take note: Aspen Avionics has announced a new product called Connected Panel, which wirelessly connects an iPad to an aircraft's avionics—the electronic systems that includes flight navigation, communications, monitoring, management, and more. With the company's technology, pilots will be able to handle standard piloting actions like tracking flight plans or tuning into different radio frequencies, straight from the iPad.
iPad-enamored pilots have already begun using Apple's tablet for flight planning, flight logging, and reading related documents and charts. They have not, however, been able to integrate this information directly into aircraft control systems. Connected Panel changes that with new hardware, Aspen Avionics's CG100 box. After the box is installed behind the plane's panel, it allows the iPad to connect via Wi-Fi or Bluetooth. The CG100 box also sports a USB port and flash memory storage. Once the iPad successfully connects with the box, pilots can begin using the tablet to control the plane's onboard systems.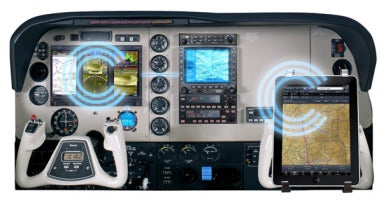 Aspen Avionics's first Connected Panel product, Connected Pilot, will include the CG100 and the Aircraft Manager iPad app from AvConnect. Connected Pilot will be released by the end of the year and list for under $2500, which is a small cost compared to current options. "Until now, pilots have had to buy dedicated aviation handheld devices that offered basically the same functionality for thousands of dollars. Now, with an iPad, some robust aviation applications, and Connected Panel, those pilots can have an even better handheld device for a fraction of the cost," says Aspen Avionics Vice President of Marketing Brad Hayden.
The Aircraft Manager app is the first of Connected Panel Enabled apps; it downloads flight hours and aircraft performance data, which can then be sent to fleet or service managers. And Aspen Avionics says that it has already partnered with a number of aviation companies that plan to release Connected Panel Enabled applications of their own. The company also says it welcomes third-party apps, which it hopes will lead to further innovation with the Connected Panel technology.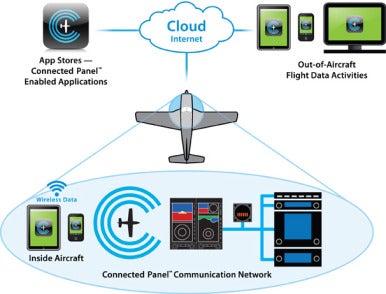 "The exciting part is that we can only guess as to what developers and pilots will come up with… We are creating an open environment, an ecosystem if you will, and providing it to the aviation development community to see what they will do with it," Hayden adds.
Connected Panel is currently being marketed for general aviation aircrafts—single- or twin-engine propeller planes and helicopters—though the company says the technology could work its way into larger, commercial airplanes.