Prices of consumer tablets are now falling as device makers try to pull buyers away from Apple's iPad, which is priced starting at $499. Some tablets under $300 may sacrifice features, but are good for basic activities like web browsing, video playback and casual gaming.
These tablets run older versions of Android, but are powerful enough for Internet access and video playback. They have Wi-Fi capabilities and fast ARM processors, and actually go a step beyond the iPad with Flash capabilities and USB ports. However, the inexpensive tablets may not rate high on overall quality, as experienced by blogger Lorrie Jollimore with a 7-inch tablet purchased from China. Reliability is always in question, so top-line tablets such as the iPad and Samsung's Galaxy Tab should remain a primary choice, especially for those who use tablets much of their home or business activities.
ViewSonic's gTablet
The ViewSonic gTablet is priced at $260 on Amazon.com, and its redeeming feature is a dual-core Nvidia Tegra 2 processor. This chip also powers some top Android tablets such as Motorola's Xoom, Samsung's Galaxy Tab 10.1 and Toshiba's Thrive.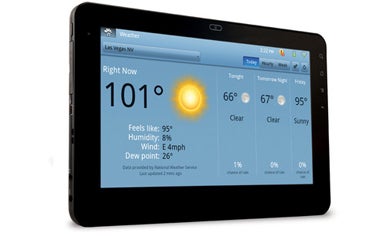 The catch is the tablet runs on Android 2.2, which is code-named Froyo, while the more expensive models run on Android 3, code-named Honeycomb. ViewSonic has done its best to clean up the gTablet interface, but Android 2.2 does not match up on features with Android 3, which has a specialized tablet interface. But the gTablet can play 1080p video, has USB ports and supports Flash. The device does not provide access to the Android market by default, but users can add access through hacks provided on enthusiast websites (do at your own risk).
Barnes and Noble's Nook Color E-reader
The Nook Color is a tablet masquerading as an e-reader, mostly to benefit B&N's target goal to reach bookworms. While the $249 tablet may not be as powerful as ViewSonic's gTablet, it has a sharp 7-inch screen that can display more than 16 million colors. Users have access to millions of digital books, including multimedia e-books, via B&N's book store. But the Nook Color can serve as a part-time tablet with Flash support and an app market with popular applications such as Angry Birds. The device may lack the performance of ViewSonic's tablet, but the device offers value at the price with high-quality hardware.
Vizio's tablet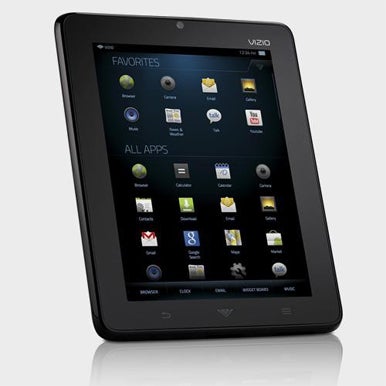 Wal-Mart is offering the Vizio Touchscreen Tablet with an 8-inch screen for $298. This tablet, which runs on Android 2.3, offers access to Android Market, which many cheap tablets with Android 2 don't offer. This device in the future will be part of the Vizio Internet Apps Plus ecosystem, where all Vizio Blu-ray players, tablets and smartphones will share a common interface. Details on that program are yet to emerge, but for now the tablet can be a universal digital remote control, and communicate with Vizio TVs and Blu-ray players. The device has a 1GHz processor, camera, micro SD slot and an HDMI (high-definition multimedia interface) port.
Tablets under $200
Want an even cheaper tablet? Pandigital is offering three Android tablets— Planet, Nova and Star — starting at $60. The tablets include 7-inch screens and offer access to B&N's e-book store, but the screen supports a lesser resolution, so books may not look as good as on B&N's Nook Color.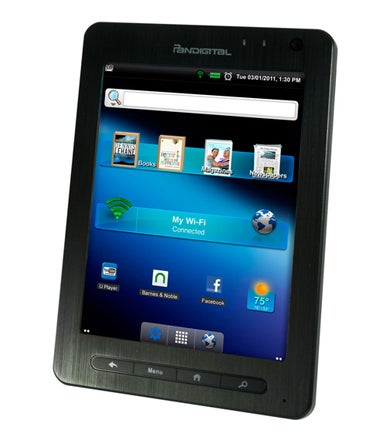 The tablets use a speedy ARM Cortex-A9 processor, which is also the processor design behind Nvidia's dual-core Tegra 2 chip. They have access to the GetJar app store, from which thousands of applications can be downloaded, even Angry Birds. The tablets can be connected to high-definition televisions through HDMI ports.
The Nova version has Android 2.3, while the others have Android 2.2 The tablets can be upgraded to new Android versions as they become available, the company said. The company's galactic ambitions go further, with plans to announce a tablet called SuperNova next month. Further details about the tablet were not immediately available.