While not especially well-known in the west, Japanese developer Cave is famous among shoot 'em up fans for being the lord of the bullet hell shooter. But for their next iOS title, it looks like Cave is branching out a bit further.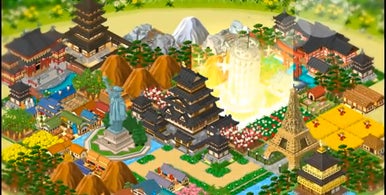 Cave announced recently that it is bringing over its town-building simulator—Castle Creator—over to iOS platforms. As the name implies, you will be able to build your own samurai-era castle town, then engage in skirmishes with other players.
You can find the trailer below. Needless to say, it's looking like quite a cute little spin on SimCity. No further details for now, but we'll keep you updated.