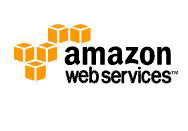 Amazon Elastic Compute Cloud in North Virginia had connectivity issues late Monday, knocking off temporarily a number of websites and services that use Amazon Web Services (AWS) cloud computing infrastructure.
The incident which likely lasted for about 30 minutes however highlights the risks involved in a cloud computing model. Amazon had another longer outage in April that disrupted a number of services in the U.S.
A lightning strike in Dublin on Sunday caused a power failure in data centers belonging to Amazon and Microsoft, resulting in their cloud services going offline.
AWS reported on its service dashboard at 7:39 PM PDT (Pacific Daylight Time) that it was investigating connectivity issues for EC2 in the US-EAST-1 region. By 7:50 PM, it said it could verify connectivity issues between instances in the US-EAST-1 region and the Internet. Full connectivity was restored at 8:03 PM, and AWS reported that the service is operating normally. AWS also reported at 7:57 PM another connectivity issue in North Virginia at its relational database service which was resolved in 11 minutes.
A number of companies reported on Twitter that services were down on Monday, as a result of the outage. Instagram, a photo sharing service for iPhone users, said it was experiencing major problems with its hosting provider. It later reported that it was back online. Foursquare, a location-based mobile platform, said on its website that it was affected by the Amazon EC2 outage at 7:14 PM PDT.
Amazon was not immediately available for comment.