An apple a day might keep the doctor away, but there's no such pithy aphorism for the legal profession. Litigation is the gift that keeps on giving—or, taking, depending what side you're on. Still, if there's a gavel in our vicinity, you can bet dollars to donuts that we'll be under it.
Not literally, of course. That would be crazy talk.
European staycation

Remember last week when Apple got the Samsung Galaxy Tab 10.1—or, at least, the Australian version of it— banned in the land Down Under? Well, did you, did you hear the thunder? Because that's the sound made by Tuesday's news that Apple has been granted a preliminary injunction against Samsung in Germany, which could bar the latter from selling its 10-inch tablet anywhere in the European Union (except for the Netherlands, where Apple has filed a separate suit).
The legal situation is a bit convoluted: As FOSSPatent's Florian Mueller reports, the decision stems from a case that Apple filed in a district court in Düsseldorf, Germany. Apple alleges that Samsung has infringed a [European] Community design on the iPad; since that design registration is issued by a European agency, however, the injunction can ripple throughout the EU, without the need for Apple to file separate suits in each country.
Mueller says that extending the injunction to the rest of the EU could require additional work, but that it may no more than a formality. And, as always in legal cases, the situation is fluid: The decision could be overturned by a court, or might persist until the hearing is concluded. But combined with Apple's position in Australia, as well as its pending suit against Samsung here in the U.S., Cupertino would seem to have momentum on its side.
ITC to give HTC case some TLC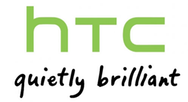 Samsung's not the only Android licensee feeling some heat. The U.S. International Trade Commission (ITC) has voted to investigate Apple's latest patent infringement claims against Taiwan-based HTC. The claims in question were filed last month and allege a violation of Section 337 of the Tariff Act of 1930 (or, if you prefer the more colorful title—and I do—the Smoot–Hawley Tariff Act).
This isn't the first ITC complaint that Apple has filed against HTC: Cupertino launched its offensive in March 2010; in July, the ITC ruled that HTC had violated two of the ten patents that Apple had alleged. One final complaint against HTC is pending, as is HTC's return salvo at Apple.
It's unclear exactly which patents are at issue in this particular complaint, but Apple has unsurprisingly asked for a ban on the import of HTC smartphones into the U.S.
Still notably absent in all the legal wrangling, however, is Google. The company's Android operating system runs many of the smartphones and tablets manufactured by both HTC and Samsung. So far, though, Apple is playing the part of horror movie slasher, slowly whittling away the cast of characters one-by-one.
Staging an intervention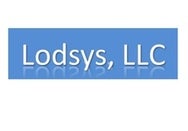 Frankly, we'd love to forget all about patent firm Lodsys's suit against a number of iOS and Android developers, but mass amnesia is sadly not yet a legal option. Apple on Monday reiterated its desire to intervene in the Texas district court case, replying to Lodsys's attempt to block Cupertino's entrance and asking for a hearing on the matter.
FOSS Patent's Florian Mueller does an excellent job of running down Apple's response, which he believes makes short work of all of Lodsys's objections. Among those were Lodsys's argument that Apple's interest in the case was purely "economic," to which Apple points out that the fact that it holds a license for the technology at the heart of the case would be sufficient unto itself. And though Lodsys's had tried to counter Apple's argument that the defendants were small companies by later suing the likes of Electronic Arts, Rovio, and Atari, Apple maintains that none of those companies have neither innate knowledge of the Apple-provided technology at issue, nor of the terms of the license that, just as a reminder, Apple holds.
But my favorite counter-argument is when Apple argues that Lodsys can't consider its motion to intervene "untimely" because it's too early. Unless, of course, Lodsys is alleging that Apple has a time machine.
By my count, we're just one pony short of a full-fledged dog-and-pony show.
Shake it up, baby
California-based Calibrait (see what they did there?) says that Apple's iOS devices violate its patents on accelerometer technology. The company has sued both Apple and certain third-party iOS apps that utilize the accelerometer for infringing on U.S. patent 7,446,565, "Electronic alignment system." We're sure the case will get a fair shake.
(I regret nothing!)