Valve this week launched a beta test of a new Steam feature: Steam Trading. The new facility offers the ability for players to trade Team Fortress 2 items and Steam Gifts at this time, with a mind to rolling out the program across Portal 2 and third party games over the next few months.
The trading of Team Fortress 2 items is relatively similar to the current in-game implementation, with the difference being that it's no longer necessary to launch Team Fortress 2 to complete the transaction. Trades are now carried out either via Group Chat or the Steam Friends list. The new functionality also adds the ability for players to "tag" their friends with one or more keywords, so it'll be easy for players to organize their friends list into players they know well, people they've played with before and people they've just traded with.
Trading of Steam Gifts is a little different to item trading: any game that you purchase as a gift from the Steam Store or receive as an Extra Copy can be traded with other users, so long as the Gift has never been "opened"—i.e. played. Extra Copies of games are usually acquired when purchasing compilations containing individual items that players already own—often these sit gathering virtual dust until players are able to find someone who doesn't already own, say, Half-Life 2. Now it'll be possible to trade these games as a commodity and exchange them with other users either for a different game or TF2 virtual items. Over time, as more games support this program, it'll be possible to exchange games for virtual items in all manner of titles—perhaps even in Steam's growing Free to Play section.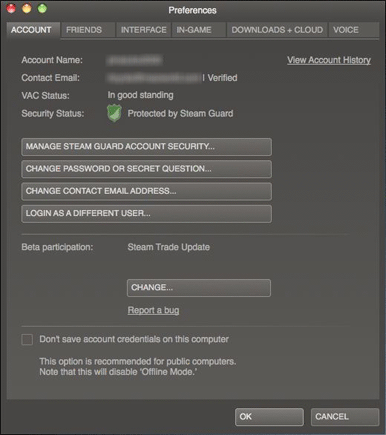 Valve is keen to stress that this does not allow players to trade "used" games—only new, unplayed copies specifically purchased as gifts or received in trades with other users may be used in transactions.
If you want to try out the service for yourself, open Steam, go to the Preferences menu and go to the Account tab. Under Beta participation, click the Change button. A window will open with an explanation of beta participation. Then, under the pop-up menu, you can select Steam Trade Update. The Steam client will then restart in order to download the update necessary to add the functionality.
Find out more about the new service here.