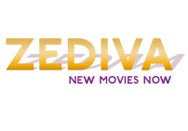 When Macworld first reviewed Zediva, we cheered its innovative approach—streaming actual DVDs via DVD players that the viewer controls—but worried about how the movie studios would react to Zediva's clever but controversial take on the law. Unsurprisingly, the answer was "not well": On Thursday, the company informed subscribers that the service will now take an unplanned, court-mandated hiatus.
The Motion Picture Association of America first filed suit against Zediva in April, alleging that Zediva lacked the necessary licenses to stream movies. In early August, U..S. District Court Judge John Walter issued a preliminary injunction against Zediva, ordering the company to stop streaming DVDs. Early Thursday, Zediva complied with that request. In an email to customers and a message on its website, Zediva writes:
We are suspending Zediva's operations to comply with an order by the United States District Court for the Central District of California. While we hope to be back online soon, we don't know when (or whether) that will happen. We are disappointed by this turn of events, and that we are not permitted to serve you. We are quite aware that some of you have unused credits with us and appreciate your patience as we figure out our next steps. Stay tuned for more information via email.
That last line addresses customers who forked over cash to Zediva, and haven't yet watched all the movies they paid for. Zediva may be torn between the obvious appeal of refunding disgruntled customers and the strong desire to keep some of that precious coin while it plots its next legal maneuver.
Zediva's demise—whether temporary or not— may well help Netflix, which is implementing a cost hike for its customers, beginning in September.