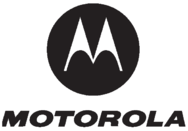 Google on Tuesday announced that it would acquire Motorola Mobility for a cool $12.5 billion in cash. As the Wall Street Journal reports, the acquisition should finally afford Google the sort of mobile-focused patent portfolio the search giant has longed for. According to Google, Motorola Mobility will continue to operate as a separate business.
Earlier this year, Google missed out on acquiring the Nortel patents to a consortium involving Apple, Microsoft, RIM, and other large companies. Earlier in August, Google complained on its blog about companies bidding on Nortel's patents as a means of competing with Android (despite the fact that Google, too, bid billions for the patent portfolio).
Apple of late has sought to attack Android in court, though notably not yet by engaging Google in legal action directly; rather, Apple has filed suit and sought injunctions against various manufacturers of Android devices—including Motorola Mobility. Presumably, Monday's acquisition would give Google a direct stake in the ongoing legal process.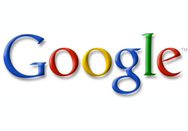 In a blog post announcing the acquisition, Google CEO Larry Page declares that "[t]his acquisition will not change our commitment to run Android as an open platform. Motorola will remain a licensee of Android and Android will remain open." He adds: "Our acquisition of Motorola will increase competition by strengthening Google's patent portfolio, which will enable us to better protect Android from anti-competitive threats from Microsoft, Apple and other companies."
Of course, it's also true that this acquisition gets Google plenty of hardware manufacturing experience overnight. Motorola offered the first flip-phone, innovative phones like the RAZR, and led much of the pre-smartphone digital era. Though its competitiveness has lagged considerably since, the company still provides Google with tremendous institutional knowledge of the entire phone manufacturing process. Previously, Google worked closely with HTC to deliver the Google-branded Nexus One, but until now the company has had little to no hardware expertise of its own; purchasing Motorola gives Mountain View a foothold into building its own handsets.
The $12.5 billion price tag offered a 63 percent premium on Motorola Mobility's stock price at the close of trading last Friday; in the most recent quarter, the company posted losses of $56 million.
Updated 9:24 a.m. ET to correct an error related to which company Google worked with in developing the Nexus One.