Software seller Kagi is discontinuing the unauthorized Lion updater that it has been selling for Techspansion's VisualHub video converter. In an email (and accompanying forum post) to Macworld, Kagi CEO Kee Nethery said that Techspansion would be producing its own free updater, which will be available to customers by mid-September.
"I agreed to make 'simpler' and official automated Lion updaters for VisualHub and AudialHub and offer them for free on techspansion.com, and Kagi agreed to discontinue sales and distribution of vHub Updater," Techspansion's Tyler Loch told Macworld via email. "The initial Lion fixes I created that we had been arguing about were free of charge, and I will not charge for the updater app."
"This is good news for all our mutual customers and it is good news for Kagi," said Nethery.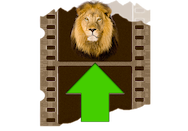 Kagi raised eyebrows earlier this week when it announced that it would be selling an updater to bring Lion compatibility to the defunct video-conversion utility, which was discontinued in 2008. The $5 updater automated instructions provided by Loch, but there was a catch—Loch hadn't sanctioned the updater; Kagi provided the patch on its own initiative, with no attempt to contact Loch. For his own part, Loch posted on Techspansion's website that Kagi's updater was not affiliated with Techspansion and that he didn't recommend its use.
Now, conversations between Nethery and Loch appear to have yielded a compromise: Techspansion will release an official updater for VisualHub, and Kagi will stop selling its own patch in anticipation.
Meanwhile, users who don't want to wait can follow the manual instructions that Loch has provided, though he does remind users that VisualHub hasn't been supported for several years and that this update comes without warranties or guarantees. "This compatibility update was meant as a good-will gesture—not as a supported product," said Loch.
Existing users of VisualHub will be notified when the update is available via a message in the app itself.
One sticking point: Those customers who already paid for Kagi's updater. According to Loch, "No discussions took place over the handling of existing vHub Updater purchasers." Kagi's Nethery didn't respond to a request for comment on this matter as of this writing.