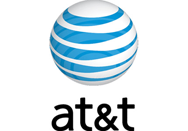 The good ship Text Messaging may be slowly sinking: AT&T confirmed to Macworld on Thursday that it will be reducing new customers' options for paid messaging plans.
The carrier will eliminate the $10-per-month 1000 messages option and the $5-per-month 200 messages option for individuals, leaving new customers with the choice to either pay $20 per month for unlimited texting or to pony up $0.20 or $0.30, respectively, for every text and multimedia message that they send or receive. Those on family plans, meanwhile, can pay $30 per month for unlimited messaging on up to five lines.
"The vast majority of our messaging customers prefer unlimited plans," AT&T's Executive Director of Media Relations, Mark Siegel, told Macworld via email.
Siegel also said that current customers who subscribe to one of the soon-to-be-discontinued plans can hold onto those options—even if they switch phones. The changes take effect next week, on August 21.
While AT&T presents this as a "streamlining" of its message plans, it also seems likely that it's a reaction to the increased popularity of smartphones and their attendant data plans. The shift to data-capable phones has opened up a slew of new messaging option for consumers, threatening a prodigious revenue stream for carriers.
The way things were
Text messages have long been a lucrative proposition for carriers. According to the CTIA, a wireless industry trade group, more than 2 trillion text messages were sent in 2010, an increase of 31 percent over 2009; the volume of multimedia messages (those including pictures or video) was up 64 percent, to more than 56 billion.
In 2006, the United Nations's International Telecommunication Union pegged the value of text messaging at $80 billion—and that was before the advent of the modern smartphone. Text and multimedia messaging has only skyrocketed since then, so it seems likely that profits have increased in a commensurate fashion.
But the real key is that the cost, to carriers, for transmitting text messages is negligible. A 2008 New York Times article reported that not only does it cost carriers "very, very, very little" to handle text messages, it's also "relatively insensitive to volume." If not pure profit, then it's yielding something very close. (Of course, multimedia messages, which contain much more data than a simple text message, likely cost more.)
In the case of AT&T, unlimited messaging isn't necessarily a bad deal. In order for the $20-per-month plan to be worthwhile, each month you'd have to send and receive just 100 text messages, 66 multimedia messages, or somewhere in between for a combination of the two. That volume isn't exactly a challenge for your average teenager or twenty-something.
Granted, AT&T gets that $20 regardless of how many messages you send. And, since it costs the carrier very little to handle those messages, the bulk of that $20 goes right into AT&T's pocket. And for those who text only occasionally and fall in the gap between AT&T's two options, the best choice may actually be to look elsewhere.
The way things are
Fortunately, with the increased popularity of smartphones, there are a lot of places to look. These days, consumers are far less beholden to carriers for messaging. A variety of smartphone apps allow users to send and receive messages. Some simply involve mobile access to tried and trusted technologies, like email and instant messaging, while others are part and parcel of the burgeoning social networking scene: Twitter, Facebook, and Google+ all allow users to send private messages to their contacts.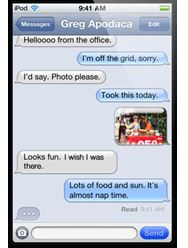 Meanwhile, the smartphone manufacturers are playing Scylla to that Charybdis: RIM's BlackBerry handsets have been able to communicate with each other via the proprietary BlackBerry Messaging (BBM) protocol for some time, and Apple has already previewed a similar system, dubbed iMessage, which will debut as part of iOS 5 later this year.
Once iMessage rolls out, users of many of Apple's more than 200 million iOS devices will be able to exchange text, picture, and video messages with each other for free. And, best of all, it's completely transparent to users; iOS can figure out whether it needs to send an SMS or an iMessage, depending on the intended recipient. Apple's legendary ease of use may deal the most significant blow yet to the existing text messaging model.
Plus, in addition to these built-in offerings, there are a huge number of messaging apps for smartphones, including the likes of Textie, GroupMe, PingChat, and Google Voice. Most of these application mimic traditional text messaging interfaces, and many of them can even "fall back" to SMS when messages are sent to those who don't have the app installed.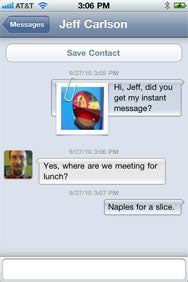 And all of those options have one thing in common: a low cost to consumers. The apps listed above are totally free, both to download and regardless of message volume; iMessage and BBM are a free part of their respective platforms.
By and large, the carrier doesn't see a dime for messaging done via any of those services. Granted, with the disappearance of unlimited data plans for smartphones, there's potentially some cost to the end user, but short of sending gigabytes of high-definition video, it's a drop in the bucket for most users.
Of course, in many cases SMS still has an advantage. For one thing, it's a long-running standard—if you have someone's cell phone number, you can send them a text and not have to worry about whether or not they have a certain app or are using a compatible platform. For another, despite the wildly increasing number of smartphones, there are plenty of folks out there still using traditional cell phones without data connections for whom SMS is the only option.
But look to the future, and it's not hard to see that SMS may be approaching its peak.
The way things will be
The shape of the mobile-phone market makes it pretty clear that the trend among consumers is towards smartphones. Surveys suggest that smartphones will overtake mobile phones in many developed countries within the next year or so.
The increased number of smartphones portends a decline in the revenue carriers are getting from messaging, hence the shift to ensure higher amounts of monthly revenue.
AT&T's major competitors still offer tiered plans; Verizon still currently has $5 per month and $10 per month plans for 250 and 500 messages respectively, as well as a $20 per month unlimited plan. But if the shift away from unlimited data plans is any indication, it wouldn't be surprising to see Verizon and other competitors follow AT&T's example in messaging as well.
So, is SMS dead? Not yet, but its health is clearly on the decline. With the advent of other messaging solutions, SMS may become more of a "lowest common denominator" option—and for consumers, that may not be such a bad thing.
[Dan Moren is Macworld's senior associate editor and likes the idea of never going over his texting plan ever again.]