Now it's even easier for Mac users to jack cars and commit crimes in Rockstar Games' Grand Theft Auto III. On Thursday, the company made the game available on the Mac App Store, nearly a year after the Grand Theft Auto trilogy first made its debut on the Mac.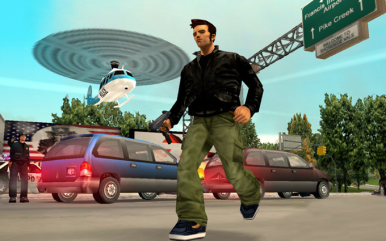 For gamers craving a turf battle in one of Grand Theft Auto's other locales, no need to worry: Rockstar plans to make the entire trilogy available on the Mac App Store in the near future. Grand Theft Auto: Vice City will drop August 25, followed by a September 1 release of Grand Theft Auto: San Andreas.
Grand Theft Auto III is currently available for $15 on the Mac App Store and requires a Mac running OS X 10.6.6 or later.
[via TNW]
Note: When you purchase something after clicking links in our articles, we may earn a small commission. Read our affiliate link policy for more details.