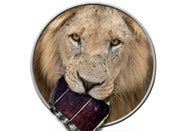 A strange chapter in the history of Techspansion's long-ago-retired video conversion tool VisualHub is now drawing to a close with the release of a free update straight from the developer.
Earlier in August, payment processor Kagi began selling a $5 VisualHub update that added Lion compatibility and upgraded the ffmpeg converter at the core of VisualHub's functionality. That $5 updater used scripts from Techspansion's sole proprietor Tyler Loch, which he'd made freely available at his website—and which he hadn't given Kagi permission to resell. Kagi emailed Techspansion customers to promote the updater, though the company had never spoken to Loch about selling the patch.
Just one day after the initial story broke, Kagi announced that it was ceasing sales of its Visual Hub updater; Kagi CEO Kee Nethery told Macworld that Techspansion would be producing its own free VisualHub updater, which would be available to customers by mid-September. Don't adjust your calendars, but it appears that, as far as VisualHub is concerned, September is now.
In an email to Macworld early Monday morning, Loch wrote: "I'm happy to put Techspansion to rest. Again." Updates for VisualHub (and its sibling AudioHub) are available at Techspansion's website. On the site, Loch writes:
These one-step updaters will fix a show-stopper bug preventing proper operation in Mac OS X 10.7 Lion. It's been nearly three years since Techspansion closed and these programs were last maintained. VisualHub and AudialHub are no longer supported. And they won't last forever. Whatever breaks from here on out will be the end, sadly. I hope this update squeezes a little more life out of these two apps for you.
In a must-read FAQ, Loch writes that he "thought it would be a nice gesture to… make the slight tweak… and make that tweak available to long-time users."
It turns out that doing something like that brings about a public spat with your former reseller, and causes a very visible and vocal debate to break out over intellectual property and the ownership/use of customer data. Oh well. Live and learn.