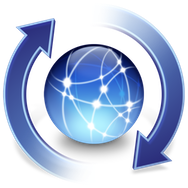 Apple on Wednesday released a pair of updates to exterminate lingering bugs: one for Boot Camp, and one for the firmware in iMacs' graphics processors.
Boot Camp—OS X's utility that allows users to install Windows on their Macs—received an update that brings critical bug fixes and hardware support. Boot Camp 3.3 is a 199.75 MB download that requires Windows 7 and Boot Camp 3.2; it's recommended for all Bootcamp 3.2 users.
The 482KB iMac Graphic FW Update 3.0 fixes a bug experienced by some iMac users who upgraded to Lion and found that their systems would freeze during the playback of certain videos, leaving them with no option but to restart their machines. The patch updates the firmware in iMacs' graphics processors to correct the problem.
Both updates are available from Apple's Support Downloads site or via Software Update on applicable machines.