CNN on Tuesday announced that it had acquired Zite, the popular personalized news app for iPad. CNN says that it will run Zite as a standalone, distinct company.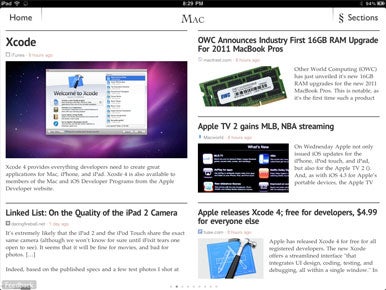 Zite, which includes some similarities to the Flipboard app, attempts to create an individual, personalized magazine for you based on your interests. It culls articles from news sites and blogs around the Web; the more you use it, the more it learns your tastes, improving its article selection.
CNN says that Zite CEO Mark Johnson will continue to run the company from San Francisco; he'll report to KC Estenson, the general manager of CNN Digital. Other key Zite personnel—founder Ali Davar and CTO Mike Klass—will also remain with the company. CNN also says that Zite's technology could be used to provide more personalized experience for customers on CNN's website and mobile apps.
The Zite app will remain free.