Quark has launched QuarkXPress 9.1, a free update to QuarkXPress 9, which features its hotly anticipated App Studio.
App Studio's integrated toolset lets designers create branded iPad apps, distribute those apps via Apple's App Store, and design and publish content for purchase and download from within the apps.
"The proliferation of digital devices has created significant challenges for designers and publishers who not only need to get to the iPad, but who want to offer their readers an innovative, cutting-edge experience," said Gavin Drake, vice president of marketing for Quark. "With App Studio we eliminate the biggest hurdles by offering a solution that designers can manage without requiring programming and that is affordable."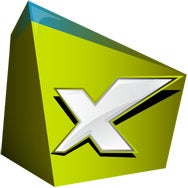 How it works
The App Studio layout space in QuarkXPress 9.1 allows designers to simultaneously create vertical and horizontal orientations with content that can be automatically synchronized between orientations. Designers can add images, slideshows, audio, and video with tablet-oriented scrollable layouts.
Designers can use App Studio Factory, standalone software included with QuarkXPress 9.1, to create branded apps. With App Studio Factory, designers can create customized App Studio apps using predefined templates that offer a variety of features, including in-app purchases and in-app subscriptions.
Designers can test App Studio issues with the free Quark App Studio Issue Previewer by downloading it to their iPad from Apple's App Store, or by installing it on a Mac and running it in QuarkXPress' built-in iOS Simulator.
The App Studio Publishing Portal lets designers manage their App Studio apps and issue files, and track when and where issues are published and sold.
Pricing structure
For designers, publishing to the iPad with App Studio involves purchasing an app template license and an issue license pack from Quark. There is a one-time fee required for each app created and each issue published to the app. Apart from this, and the Apple's required developer account fee, there are no ongoing fees to Quark.
For example, a designer creating an app for a one-time single issue would purchase the app template license for $149, and a one-issue license pack for $349, from Quark; fees total $498, plus the Apple iOS Developer Program membership for $99. A full breakdown of the cost per each app template and the license bundles is available on Quark's website.
Quark is offering academic discounts of up to 90 percent to App Studio users in education, including faculty, students, and institutions. With this discount, for example, a design student can create an app for $50, including both the app template license and issue license pack. An institution could publish a monthly iPad magazine for $447 for the first year. Said Drake, "Our pricing model doesn't lock customers into monthly subscriptions, download costs, or revenue shares with Quark, which means taking the first step into iPad publishing doesn't require a long-term commitment."
In addition, with the release of QuarkXPress 9.1, all of Quark's authorized resellers can sell App Studio licenses and issue packs to customers, including Apple Specialist Resellers. Quark is also offering special education pricing associated with App Studio that will be available to the channel to sell. Resellers can locate a Quark Authorized Distribution partner in their region.
Getting started
Current QuarkXPress 9 users can download QuarkXPress 9.1 for free. Quark is offering a free, fully functional, 30-day Test Drive version of the software for designers not using QuarkXPress 9. Users who have already completed a 30-day trial can take another 30-day Test Drive with QuarkXPress 9.1, to check out App Studio.
QuarkXPress 9 is available for $799 with upgrades priced at $299. The product is also available via authorized Quark resellers or Quark's sales team. It runs on Mac OS X 10.5.8 or later.