FreshTone Games' One Single Life split opinion pretty ruthlessly when it was initially released. By offering exactly what its title suggested—one single chance to complete each level, with failure meaning you can never try again, barring a couple of loopholes—an enormous degree of sweaty-palm tension was added to an otherwise fairly average auto-running platformer.
The original game -which is free from the App Store—has enjoyed more than 2.6 million downloads since its release in April, and this has inspired the creators to get working on not one but two sequels.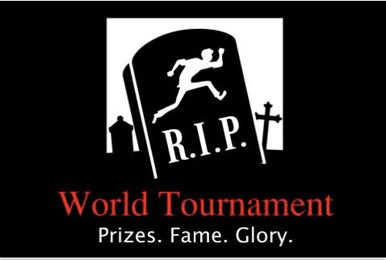 The first of these, dubbed One Single Life World Tournament, will arrive on September 5. Delivered as an update to the original game, it replaces the permadeath mechanic with a 30-minute lockout and challenges players to be the first to score a million points. There is an as yet unannounced grand prize on offer for the fastest person.
The official sequel—One Single Life 2—will follow on September 15. The top 50 players of the One Single Life World Tournament will get themselves a free copy of One Single Life 2, suggesting that the new game won't be free. The new game will feature ten new levels, a hidden mode with a secret ending, death cam replays, leaderboards and achievements.
Time to get practicing!