While many apps and services on the iPad and iPhone are prone to plenty of copycat competitors, accessories are no different. If there's a unique case that comes along, you can bet that 20 more like it will be available in that same year. But one accessory that's been a solid one-of-a-kind standalone product is the Fling—until now.
Logitech made an announcement this week about its own joystick for the iPad, appropriately dubbed the Logitech Joystick for iPad. However, the differences seem to stop at the name, as the device looks like a carbon copy take on the Fling. Logitech's website claims that its iPad accessory offers "more precision," but even CNET and CNN can' help but notice that the product looks uncomfortably similar to the Fling.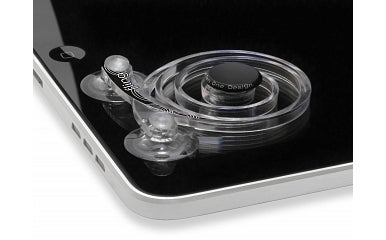 We'll be curious to see if the accessory does indeed feel or handle much differently than its clear source of inspiration.