Adobe has announced Carousel, a new photo editing and sharing application that spans the desktop, tablet, and smart phone.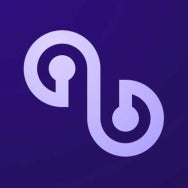 Carousel, a new subscription service announced at Photoshop World 2011 this morning, lives in the cloud, but is accessed via applications for the Mac, the iPad, and the iPhone or iPod touch.
Carousel, which is based on Adobe's Photoshop Lightroom technology, lets you view, browse, adjust, and share your photo collection without having to worry about manual syncing or storage. Carousel's apps interoperate via the cloud so that when users snap a photo or access an album, those images are automatically accessible from any supported device via what Adobe calls "smart mesh" technology.
Smart mesh was designed specifically for Carousel to support photography workflows, non-destructive image editing, and multi-user access to photo libraries so that each person using their own computers and devices can access shared libraries. Once photos are imported, any modifications to the library from any device, such as edits, imports, or deletions, are detected and show up almost immediately on any linked account. This eliminates the need to manually sync libraries.
"Currently, consumers have to endure a broken experience when it comes to accessing their photo library on multiple devices. Storage is limited, syncing across devices is challenging, sharing and collaborating is difficult, and the experience for adjusting photos is not the same across devices," said Chris Quek, Carousel's senior product marketing manager. "Adobe Carousel solves these problems by offering consumers access to their entire photo library; a consistent user experience across devices that lets people browse, adjust, and share all their photos using their Mac computer and any iOS device; the ability to easily share an entire photo library and improve photos with your friends and family; and simple setup."
To start using Carousel, you must download the apps from the iTunes and Mac App stores and set up a subscription plan on the iPhone and iPad. The subscription plan must be set up via an iOS device because the Mac App Store does not currently support in-app subscription purchases. The cloud service can hold virtually an unlimited number of JPEGs and be installed on as many devices as you want, Adobe says. This version of Carousel supports only the JPEG file format, not Camera Raw.
Carousel employs multi-touch gestures to browse photos and apply edits such as adjusting exposure, shadows, highlights, white balance, vibrance, clarity, and contrast. The app features 12 stylized Looks that let you experiment with different photographic styles nondestructively.
Photo sharing is another focus, as Carousel lets subscribers invite friends and family to collaborate on a photo library free of charge. Thus, anyone with a Carousel enabled device can view and contribute photos, apply Looks, flag favorites, and otherwise edit an album. The app also lets you share photos via Facebook, Twitter, Tumblr, or email.
Right now, Carousel is targeted to the Mac and Apple mobile devices. It will be available later this month for an introductory price of $60 per year or $6 per month. Introductory subscribers can renew for an additional two years at that price. When the introductory period ends, on January 31, 2012, the price rises to $100 per year or $10 per month.
Subscribers automatically get all software updates. Customers also get a complimentary 30-day trial subscription after which they can purchase a monthly or yearly subscription. For this subscription price you get five carousels that can be shared with up to five people each. Those friends or family members do not have to be subscribers. Non-subscribers would receive an invite from a subscriber to share a carousel, download the app to their device, and log in to view, edit, add photos, and use Carousel's features. Subscribers can also download and install Carousel apps as many times and for as many devices as they want with no additional charge.
The software is compatible with the iPhone 3GS and 4, the original iPad and iPad 2, the 4th generation iPod touch, and any Mac running Lion.
Adobe plans to introduce a Windows version of Carousel that will work on Android devices sometime within the first half of next year.