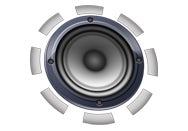 Now you don't need a Mac to play crazy sound effects. Ambrosia Software's Soundboard app, already a Mac app that lets you assign sound effects to each key on your keyboard, has arrived on the App Store as a $20 iPad app.
Soundboard is great for broadcasters, podcasters, and DJs, and we use it (combined with Ambrosia's $129 Wiretap Anywhere) for certain episodes of the Macworld Podcast. Now you can patch an iPad into an actual, physical soundboard and use it to play back jingles or sound effects, turning that tablet into the modern equivalent of an old-fashioned cart machine.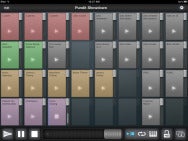 Soundboard for iPad, like its Mac equivalent, lets you load audio files into a series of "boards," or buttons you can tap to play a particular sound. Soundboard for iPad can use Soundboard files copied over from the Mac version, or you can load up audio files right onto the iPad and than add them to the interface. All the familiar Soundboard for Mac features are there, including color-coding of clips, ducking, looping, and volume controls.
This isn't the last Soundboard news from Ambrosia, either: The company's working on another iPad app that will function as a remote-control for the Mac version of Soundboard. (It looks more or less like Soundboard for iPad, but triggers the sound effects on the remote Mac instead of playing them itself.) That's great if your Mac is wired into your studio, but the person operating the sound effects doesn't want to (or can't) sit right at the keyboard. According to Ambrosia, that version should (pending approval) appear in the App Store in the next week or so.