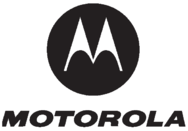 A blow-by-blow account of negotiations leading up to Google's acquisition of Motorola indicates that the deal may have been one of necessity rather than opportunity for Google.
In a proxy statement filed with the U.S. Securities and Exchange Commission, Motorola said that it was considering settling some or all of the patent infringement lawsuits against it at the time it began negotiations with Google. Both Apple and Microsoft are suing Motorola for alleged infringement in its Android-based products.
If Motorola had settled those suits, the outcome might have been damaging for Android, patent expert Florian Mueller wrote in a blog post on Wednesday. "The fallout for Android would have been nothing short of catastrophic," he wrote. Motorola's "likely capitulation would have been a disastrous signal and resulted in pretty much every other Android device maker's surrender on the patent front. It would have made it clear to everyone that Android infringes patents held by Microsoft" and Apple.
Apple is also suing HTC and Samsung for alleged patent infringement in their Android products. Unlike most operating system developers, Google does not agree to protect Android licensees in the event of a patent lawsuit. That has left many of the largest Android manufacturers exposed to legal attacks from competitors.
If those licensees have to pay other companies including Apple and Microsoft to use Android, the economics of Android changes dramatically. It's currently free to license Android, while other mobile operating systems, like Microsoft's Windows Phone, come with a licensing fee. That has helped spur the dramatic growth of Android over the past couple of years.
Even after Google proposed acquiring Motorola, the handset maker was still considering whether settling the lawsuits might be a better option. On Aug. 2, Motorola's board deferred a response to a Google offer because it was still evaluating the proposal "as well as other strategic alternatives that could hypothetically be pursued by Motorola Mobility, including the prospect of settling some or all of the intellectual property litigation," according to the proxy statement.
The companies may have also discussed the possibility of Google buying only Motorola's patents, rather than the whole company. That prospect might have been a better option for Google, which has risked alienating other Android licensees with the acquisition of Motorola's competitive handset business. But Motorola made it clear that selling only its licenses would leave the remaining handset business too exposed. Motorola CEO Sanjay Jha told Nikesh Arora, senior vice president and chief business officer at Google, "that it could be problematic for Motorola Mobility to continue as a stand-alone entity if it sold a large portion of its patent portfolio," according to the statement.
The prospect of Motorola settling the lawsuits may have contributed to Google's decision to continue to increase the offered purchase price. Google's initial offer was US$30 per share and the companies ultimately agreed to $40 per share.
The proxy also indicates that the companies felt an urgency to complete the deal. Early on in the discussions, Google executives conveyed to Jha "the importance of acting with speed and confidentiality," according to the statement. Talks between the companies began in mid-July and they announced the deal a month later, on Aug. 15.