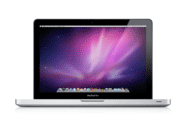 On Wednesday, Apple released firmware updates for the latest Mac mini and MacBook Pro models to address issues with Lion Internet Recovery and Thunderbolt connectivity.
Like Monday's MacBook Air update, EFI Firmware Update 1.3 (for mid-2011 Mac mini models) offers stability enhancements for Lion Internet Recovery and fixes an issue with Apple Thunderbolt Display compatibiltity as well as performance in Thunderbolt Target Disk Mode.
The patch for the MacBook Pro, EFI Firmware Update 2.2, provides similar Thunderbolt fixes, though unlike its newer cousins, the MacBook Pro does not ship with Internet Recovery; as such, this update actually enables the use of Internet Recovery on a MacBook Pro. Internet Recovery allows you to, in the event of a hard drive crash, get support and re-install Lion over the internet, without a physical Lion Recovery partition.
To update your Mac mini or MacBook Pro, you can download the software from Software Update or from Apple's Support website; from there, you'll want to have your computer connected to power (or, in the case of your laptop, a working power adapter). Your computer will reboot to a gray screen to install the firmware; you'll be able to track the progress using a status bar at the bottom of the screen.
Updated at 8:20 p.m PT with confirmation from Apple on Internet Recovery.
MacBook Pro (early 2011) family
Price When Reviewed:
$1124.95