Are you an App Store aficionado with a penchant for old-school pugilism? Then today may be your lucky day. Hot on the heels of the hefty update that hit Street Fighter IV: Volt earlier today, Capcom Mobile has released Final Fight and the Street Fighter II Collection for iDevices everywhere.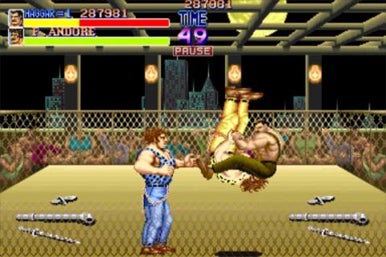 Final Fight looks to be a pretty faithful port of the SNES original, where the SFII collection packs in Street Fighter II, Street Fighter II: Championship Edition, and Street Fighter II: Hyper Fighting.
Both boast Bluetooth multiplayer, virtual controls, and are available right this second on the iTunes App Store.
[Hat Tip: TouchArcade]