Apple's primary focus on Tuesday may have been the 10.0.1 Final Cut Pro X update, but its other professional-level video apps, Compressor and Motion, haven't been left out in the cold. Both applications have received updates, to versions 4.0.1 and 5.0.1 respectively, and the company has additionally released a package of ProApps QuickTime Codecs for all three applications.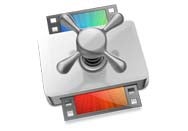 Compressor's 4.0.1 patch deals more with fixes than features: The Cellular bitrates for HTTP Live Streaming have been updated; issues with accessing QuickTime Export Component settings and the This Computer cluster not appearing when Chinese is set as the default language have been addressed; and Soundtrack Pro should now be able to run alongside Compressor 4 with more stability, thanks to a couple of behind-the-scenes tweaks.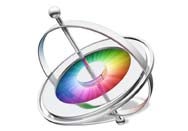 The 5.0.1 update for Motion adds support for dual displays; in addition, fixes have been made to the import and playback of multichannel audio, navigating to specific keyframes at a negative timecode, incorrect text positioning when the Inspector window is open, correct kerning between text characters when adding effects and adjustments, and leaving a title empty while in Draft Mode.
Users of Final Cut Pro X, Motion, or Compressor can also find a supplemental ProApps QuickTime Codecs update on Apple's Support website. The download adds a slew of video codecs to the three applications, including the Apple Intermediate Codec, Apple ProRes, AVC-Intra, DVCPRO HD, HDV, XDCAM HD / EX / HD422, MPEG IMX, and Uncompressed 4:2:2.
You can download the Motion and Compressor updates via the Mac App Store; the ProApps QuickTime Codecs is available on Apple's website or through Software Update on your computer.