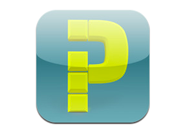 The iPad is becoming increasingly popular in academic settings, gracing everything from undergraduate lecture halls to medical schools to grade-level classrooms. But the iPad's educational uses don't stop there. Intellipad's new Intellipad 1.0 iPad app aims to make Apple's tablet more useful for special education, especially kids learning to read, write, and communicate.
"I feel as though the iPad was developed specifically with the special needs child in mind," Cheryl Bregman, Director of Intellipad and an occupational therapist, told Macworld. "It is interactive, delivers a direct cause-and-effect relationship, and provides opportunities to learn materials in a multi-sensory way."
Even Apple's latest iPad 2 commercial shows off the tablet's educational power, featuring several apps that can be used to learn a new language, topic, or instrument. Yet there aren't as many apps available for special needs children and students. In fact, Bregman and the Intellipad team—made up of occupational and speech therapists—decided to create Intellipad 1.0 because they could not find an app that facilitated writing for individuals with disabilities. A lower-case letter keyboard, in particular, was important to the group, "to correspond with the letter forms the students use to learn to read and write," Bregman said.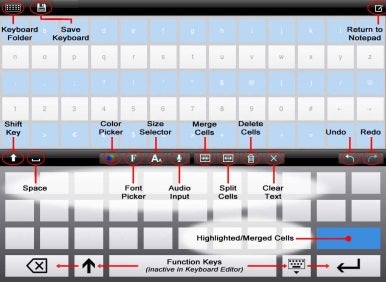 Intellipad 1.0 features a totally customizable keyboard. Users can create a lower-case letter keyboard, as well as change the font, color, and number of available keys. Words, sentences, and even sounds can be assigned to different keys, making it possible to design a keyboard to fit a student's individual needs and learning process. For instance, if a student is having trouble finding the letters of her name on the keyboard, an educator can customize the keyboard to have fewer keys to choose from.
Other features include text-to-speech in six different voices, image support, word prediction, spell check, and an integrated notepad. Users can also email and print documents from within the app. Keyboard settings and documents are saved into folders, allowing multiple students to share the same iPad.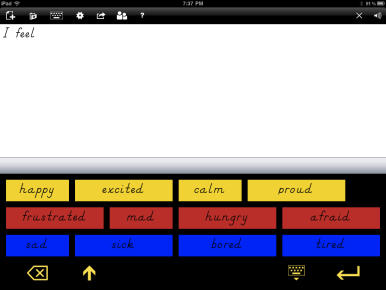 While there are similar desktop software offerings, Bregman notes that these can get costly and might require additional hardware. With the iPad, however, educators and therapists get an all-inclusive device for helping students with special needs. Bregman points out, "The iPad is fast becoming an essential part of the therapist's toolbox: We can access apps to target almost any goal area, including verbal expression, speech fluency… and so on."
The Intellipad app itself has a variety of uses. Though it serves special needs students learning to read and write, Intellipad 1.0 can double as a communication device for both children and adults who have suffered speech loss induced by medical conditions such as a stroke or muscular dystrophy, and at a lower cost than other available Augmented and Assistive Communication (AAC) technologies. Bregman plans to include support for other languages as well. For now, the app supports English only.
Intellipad 1.0 is available on the App Store for $20. It requires an iPad running iOS 4.3 or later.